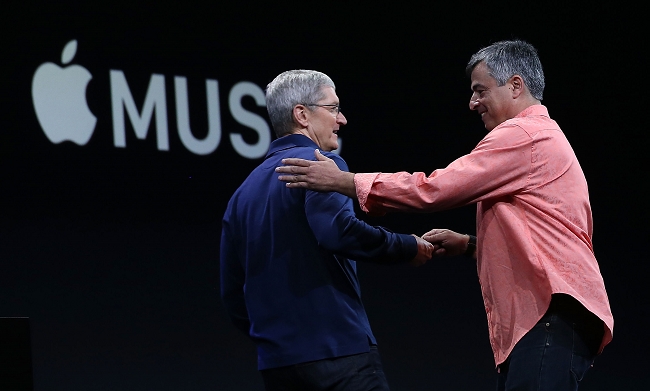 Apple Music is succeeding where others streaming competitors are not. As the music service hit the 18-month mark, it announced that it had reached 20 million subscribers. Even more impressive, the service seems to be growing. 3 million of those subscribers signed on in just the last three months.
It would be easy to play this off as a symptom of Apple's established presence in our pockets, both via the iPhone and the iTunes store. But Apple's SVP of Internet Software and Products Eddy Cue says that the numbers don't bear that out.
"The vast majority are new customers," he told Billboard, citing stats that showed 60 percent of their subscribers had not purchased anything from the iTunes store in over a year.
Cue also touted Apple's success in securing exclusive album streams. The platform has leaned heavily on streams that are only available via their service, much to the chagrin of certain music industry members.
"It's been quite a year," he said. "We were thrilled to see that we could take [artists'] passions and drive them all the way to No. 1. Chance the Rapper, who we put on Apple Music exclusively, hit the top 10 on the Billboard charts [based on streams alone], and I can't recall that being done before."
While they still trail their biggest competitor Spotify by 20 million subscribers, Cue didn't seem discouraged.
"We can't forget that, as an industry, we still have very few music subscribers," he said. "There are billions of people listening to music and we haven't even hit 100 million subscribers. There's a lot of growth opportunity."
Though the company is growing fast, they'll have their work cut out for them if they want to become the top streaming service. While Cue is right that the people are out there, there's plenty of other companies vying for their streaming music dollars including Amazon and Pandora.