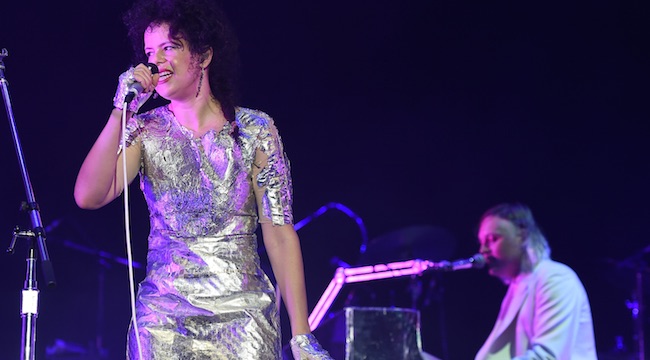 Earlier today Arcade Fire instructed fans to "Stay tuned for Infinite Content" via Twitter, and shared what looks like it will be the artwork for their new album. If it is, then it stands to reason that their new record is titled Infinite Content.
Here's a closer look at the artwork:
Along with their cryptic tweet, the band have also released another new song called "Everything Now," via 12-inch vinyl copies, which Pitchfork reports are for sale at the merch tables at Primavera Sound Festival in Barcelona, where the band are slated to perform this weekend.
According to the fan account Arcade Firetube, the B-side of the single is an "Everything Now" instrumental, and the vinyl copies have already sold out at the festival. But have no fear, surely the song will be available in other forms soon. And odds are the band will perform the new song at their Saturday night slot, especially considering they recently performed six new tracks in Montreal.
"Everything Now" follows up the early release of their Mavis Staples-featuring "I Give You Power," and their declaration at Voodoo Festival last October that part of what they performed at that set was recorded and will be on their new record.