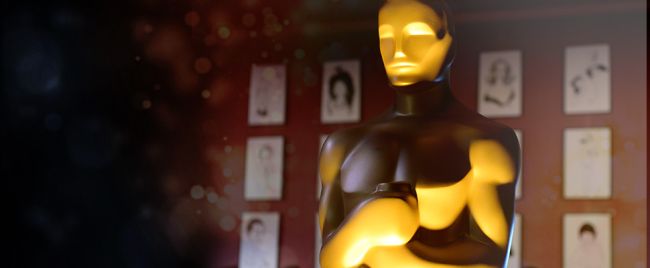 The Best Original Song Oscar is a bit of a mystery. There seems to be a different number of nominees every year, not to mention a different way to present each nominee during the show — as well as the choice to not air certain performances due to "time constraints." It's also a bit hard to predict which songs will get nominated. It can be anything from a track off of a classical score, to a show tune from a musical, to a hard rock number from an action movie. Naturally, with so much to choose from, the Academy has made some rather perplexing decisions over the years. That said, let's look at some Best Original Songs nominees (and a few winners) the Academy might like to have back. Some of these songs are bad, some of them are great and you just wouldn't expect to be nominated for an Oscar, and a few of them are a little of both.
Carly Simon – "Nobody Does It Better" (The Spy Who Loved Me)
Bond movies have quite a history at the Oscars. Three years ago, Adele won Best Original Song for "Skyfall," and this year, Sam Smith is nominated for "Writing's on the Wall." Suffice it to say, though, both of those songs were way better than this one. While "Nobody Does It Better" is one of the more famous Bond themes, it also drones endlessly, feeling way longer than its three-and-a-half minute runtime. You can love Carly Simon and James Bond while still admitting they didn't go together very well.
Stevie Wonder – "I Just Called to Say I Love You" (The Lady in Red)
Stevie Wonder has a master songbook filled with classics over the course of his incredible half century career. This track from The Lady in Red is not one of them. Rather than going into a rant about this one, I'll let Jack Black take care of it for me:
Bob Seger – "Shakedown" (Beverly Hills Cop Part II)
There are far worse songs than this on the list, but there are also far better songs in the Bob Seger catalog, as well as the Beverly Hills Cop Part II Soundtrack — "I Want Your Sex" by George Michael is obviously far more remembered. That's why it's a bit surprising that it was his only #1 hit, and it was nominated for an Oscar. I can't help but feel like this song's success can be primarily credited to Eddie Murphy being ridiculously famous in 1987. This cheesy reminder of how detrimental '80s production could be might work as a guilty pleasure, but it would hardly crack the top 50 best Seger songs.
And just one more thing: "I Want Your Sex" won the Razzie for Worst Original Song, confirming they should never be trusted, ever.
Bryan Adams – "Have You Ever Really Loved a Woman?" (Don Juan DeMarco)
Look, I have nothing against cheese. I also have nothing against Bryan Adams cheese. I'll happily cop to enjoying schmaltzy classics of his like "(Everything I Do) I Do It for You," and "Please Forgive Me." Still, this was one toke over the line for me. The title alone is Michael Bolton-worthy, but in the chorus, he actually sings "have you ever really really really ever loved a woman?" He repeats it three times! In this song, Adams sounds like a guy who's having really great sex for the time in his life, and won't stop bragging about it.
Celine Dion – "My Heart Will Go On" (Titanic)
This song was extremely popular, and it appeared on the soundtrack to the most popular movie of all-time. Here's my question: Does anyone actually like it? I have yet to meet a single person who even remotely enjoys this song, and I hope I never do.
Phil Collins – "You'll Be in My Heart" (Tarzan)
Look, I've got nothing against Phil Collins. I'll stand up for his undeniable pop muscle like "Sussudio," along with the more angsty stuff like "I Don't Care Anymore." But even compared to No Jacket Required, this song isn't really one of Phil's better ones. More egregiously, it somehow beat the immortal "Blame Canada," from South Park: Bigger, Longer & Uncut. Now, really, what's the point in nominating such a fun, irreverent song if you're just going to have it lose to a schlocky tune from a kids movie, anyway?
Three 6 Mafia – "It's Hard Out Here for a Pimp" (Hustle & Flow)
Before a legion of Juicy J fans come in here and rip me to shreds, this song makes the list more for "inexplicable" than "bad" — it's amazing that this track won. To this day, it's a bit surprising that the Academy chose to give the Best Original Song Oscar to an underground rap group who hadn't had much commercial success up to that point. The fact that only two other songs were nominated this year gives us the impression that the Academy had no idea who to nominate, and somehow, the Memphis rap group filled the void. As host Jon Stewart put it at the time "Oscars for Three 6 Mafia: 1, Oscars for Martin Scorsese: 0." But hey, he'd finally get his for The Departed the following year.