First of all, the elephant in the room needs addressing: It is downright stupid to have a "Female Rapper" category in any award show in 2017, period. Although there are some circumstances where putting women in direct competition with men may have comparative disadvantages for women — i.e. sports, where on average, women might be at a physical disadvantage — rapping is not one of them. It's time to stop separating women out as though they're a sideshow or a cute diversion, or they can't hang with the fellas lyrically. It wasn't true when MC Lyte and Queen Latifah were holding it down in the golden era, it wasn't true when Foxy, Kim, and Missy were outselling a lot of the dudes in the latter part of the nineties, and it isn't true now, when Dreezy has gone platinum and produced videos with hits in the millions.
Here is who BET chose as the five representations of women in rap in 2016: Cardi B, Missy Elliott, Nicki Minaj, Remy Ma, and Young MA. I'd argue that BET's nominations for female rappers are particularly egregious, though considering that over half the nominees didn't drop albums in 2016, and that four out of five of the nominees all represent New York. Dreezy didn't hold back in her criticism of BET for the choices on hand, and while she stressed that she held no ill will for any of the nominees in question, the nomination process is clearly flawed, and she made no bones about her feelings on the snub.
While Cardi B certainly had a breakout year with Gangsta Bitch Music 2 dropping, and arguments could be made for Remy Ma, who at least featured on an LP within the last 12 months (Platos O Plomos with Fat Joe, earlier this year), Missy Elliott, and Young MA were best known for singles that have since petered out in the buzz department (with no follow-ups either), and Nicki spent most of the year laying low from label mate Drake and ex-boyfriend Meek Mill's internet spat.
Looking at most of the names on the list, it's hard to say that any of them really deserve to be there, unless the sole criteria was name recognition (Cardi first gained popularity on Love And Hip-Hop which is broadcast by BET's sister station under Viacom, VH1 — a show that Remy Ma also prominently featured on during her comeback from a prison stint that derailed her career). So, here is a list of rappers who identify as female who rightfully deserve a seat at the table. Each dropped an album in 2016 that made an impact, had at least one single that charted or at least prompted a late-night television appearance, and most importantly? All of them can spit.
Dreezy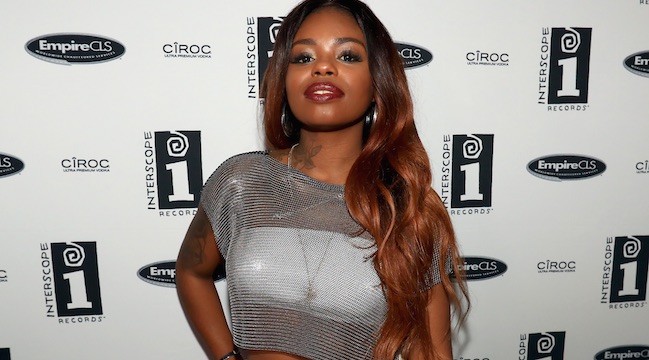 When Dreezy took to Twitter to voice her displeasure at being overlooked for the Best Female Rapper by the BET Awards committee, there was — of course — some pushback. One intrepid commenter was so bold as to inform the Chicago rapper that they only knew three of her songs (incidentally, this was from a Nicki stan account). Dreezy's response was perfect; she replied, "1st y'all said I ain't have no hits. Then y'all said Ima 1 hit wonder. Now yu kno 3 but still can't salute." [sic] That sums up the reasons for her disgruntled response to the nominee announcements, but also shows exactly why she deserved the nomination in the first place.
Through hustle, determination, and creativity, she built her career from the ground up, to drop an album, No Hard Feelings, that addressed her struggle to attain recognition — alongside tales of heartbreak, indecision, and self realization — that resonated with a fan base who had long been reticent to acknowledge such personal themes from performers of her gender. To put in all that hard work only to be snubbed must be tremendously aggravating, yet Dreezy promises to live by her album's title, put all hard feelings to the side, and keep working at greatness. She knows she deserves the recognition, and we know it too; now it's just a matter of time until the gatekeepers catch up.
Kamaiyah
Kamaiyah Jamesha Johnson hails from Oakland, California, and dropped her debut album on Interscope, A Good Night in the Ghetto, on March 14, 2016. Featuring production from Bay Area staple Trackademicks and a guest appearance from Compton rapper YG, A Good Night In The Ghetto was an upbeat, party-starter of an album, a feel-good tour through California sunshine and house parties with a red cup in each hand and joint tucked behind its ear. The album showed up on plenty of year end lists, and spawned a number of singles, including the bouncy "How Does It Feel," the swaggering "I'm On," and the boisterous, musclebound "F*ck It Up" with YG. Speaking of YG. that voice you hear imploring you to explain "Why You Always Hatin'?" on his ridiculously earworm-y single featuring Drake? Yup, that's Kamaiyah. She's only scratched the tip of the iceberg on her story as well, with more in depth glimpses to her intriguing background growing up in the Yay on the way.
Dej Loaf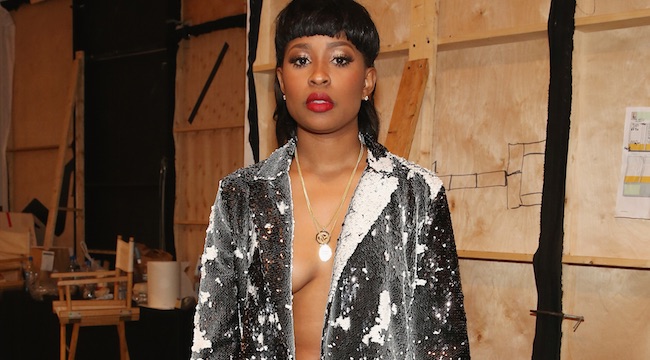 When Detroit's Dej Loaf, born Deja Trimble, dropped her charismatic, yet threatening viral single "Try Me" in 2014, some wondered if she was just a one-hit wonder, especially after songs with Game and Big Sean failed to catch on with as much fervor. However, Dej paid no attention to that; she kept her nose to the grindstone and lived up to her hustler image, following up with an extended play … And See That's The Thing to keep sharpening her craft. The hard work culminated in an all out lyrical assault delivered across fifteen tracks of All Jokes Aside, last year's mixtape. She slings threats, punchlines, and disses to the haters with equal parts aplomb and nonchalance, cavalierly promising she's willing to "Die For It" and aiming "34Bs at your breast."
She even somehow resurrects Silkk Da Shocker from the depths of No Limit limbo to utterly slaughter a 24-bar verse on "Bout That." She proves all over the album that despite her slight stature and recent swing toward sexier fare, she can box with the best lyrically. That doesn't stop her from getting her sexy on with Jacquees on her second release in the last year, F*ck A Friend Zone. The collaborative tape finds the two trading come-ons and low sung "oohs" and "ahs" over mellow, quiet storm productions perfect for nighttime activities after a hard day spent getting to the money with All Jokes Aside. Both tapes demonstrate Dej's range, work ethic, and willingness to experiment and expand her sound beyond the usual and do just enough to get listeners excited for her debut on Columbia, Liberated, dropping later this year.
Noname
For a rapper named Noname, Fatimah Warner's name has been all over the place for the last ten months, since the release of Telefone, the eclectic, jazzy, mysterious, and passionate debut that might just be the only full release rap fans ever get from the elusive rapper. Even if that's the case, it was great enough to make it onto our best rap albums of 2016 list. Warner spent her childhood rapping and reciting poetry in the Bronzeville neighborhood of Chicago, eventually taking on the rap name Noname Gypsy, but ultimately dropping the latter portion due to its ethnic connotations. She started to become popular after she began appearing on famous friends' projects; Chance the Rapper invited her to lyrically spar on Acid Rap, and she popped up for another star turn on Mick Jenkins' The Water[s].
By the time Telefone dropped in July, she had a full head of steam from the rap internet buzz, which propelled the free digital download to rave reviews from across media. Telefone was listed as one of the Top 50 Albums of 2016 by Stereogum, Pitchfork, and Consequence Of Sound. When Noname announced her tour, tickets sold out within a month of availability through March of this year. It's no wonder; her lyrics speak to a very specific type of joy, fragility, pain, and resilience about growing up Black in the hood, which resonates with listeners in the current era of social consciousness purveyed by social media. After performing with Chance on Saturday Night Live, Noname's star continued to rise, culminating in her very own Tiny Desk Concert with NPR. While she has stated that she has pondered leaving the rap game behind, it would be a true tragedy for hip-hop to lose such a unique voice so quickly, before the world could be invited on the journey of what it means to be a nomad wandering through life with no name.
Rapsody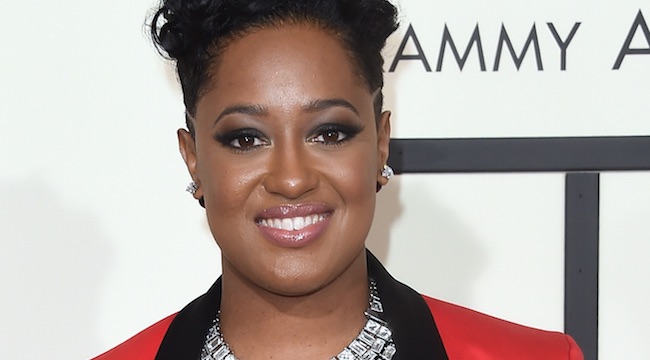 This 34 year-old rapper from North Carolina born Marlanna Evans has been putting out so much quality rap, for so long, the word "snub" doesn't feel strong enough. At this point, the mainstream's stubborn refusal to acclaim, accept, or even acknowledge Rap Diddy's existence is just … frustrating, bordering on insane. Beginning her career as a member of NC-based group, Kooley High, the 9th Wonder-signed artist even made the change to Roc Nation management in July of last year in an effort to increase her profile. At this point, the establishment is running out of excuses; there are enough female rappers out now who aren't selling sex that her throwback, MC Lyte-inspired attire is more commonplace than statement-making, her densely-packed, complex rhymes about life, love, hip-hop, and current events don't seem out of place in a world where #Blacklivesmatter is a trending topic on Twitter, and both Rapsody and 9th Wonder have won Grammys for their work with Kendrick Lamar, so BET's outright ignorance smacks of the same non-logic that had them barring 9th's first hip-hop group Little Brother from appearing on the network when their second album The Minstrel Show dropped to widespread critical acclaim. Rapsody's Crown touches on all the same topics with all the same grace of Solange and Beyonce (both of whom are featured on the album as samples), and took her all the way to the White House last year. It's not just hard to say that she didn't have the best year of any woman in rap, it's impossible.