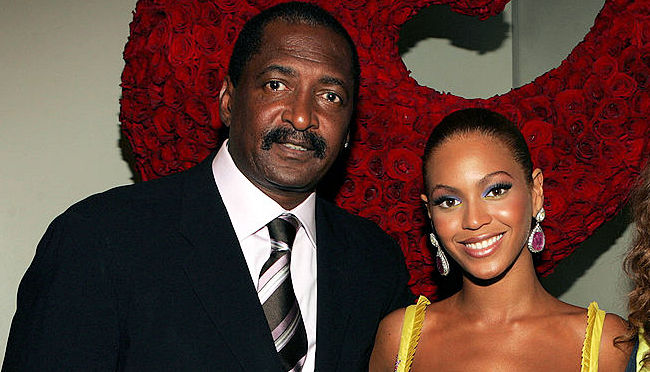 These days, Mathew Knowles isn't exactly inside the Beyonce circle of trust, but it looks like he still is close enough to receive and spread some good news when it happens to Team Bey, as he took to Twitter to confirm the reports that his daughter gave birth to her twins recently.
His message was brief, simply saying "They're here!" excitedly along with a picture saying "Happy Birthday" and some balloons. Mathew, ever the businessman and promoter made sure to include some hashtags for peak search-ability and search engine optimization, because what else is a guy to do when he has just over 1,200 followers and is looking to increase his brand.
Mathew and Beyonce's relationship has been tumultuous since she unceremoniously fired him as her manager back in 2011. He has been quite chatty ever since, and his slips of the tongue have led to rumors that Bey is lying about her age, that Bey and Jay Z were faking marriage drama to sell concert tickets and more. At one point he was even accused of selling old Beyonce memorabilia to make ends meet, quite the fall from grace for the man largely credited with beginning and cultivating Destiny's Child into the multiplatinum force of nature they became.
Naturally, the BeyHive is not happy with Mathew, as they've long ago excommunicated him from the Beyonce clan, and his latest slip up has lead to some hilarious tweets.