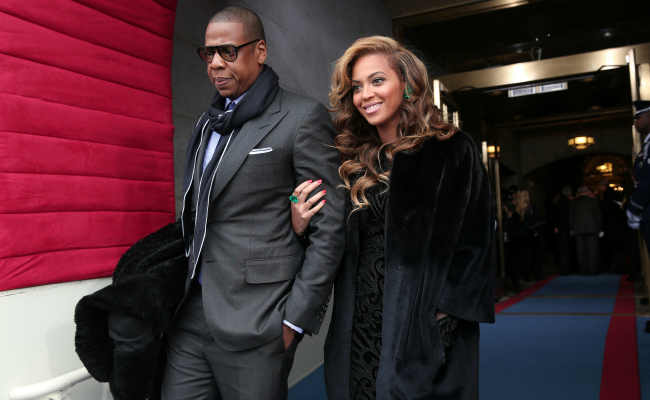 Beyonce and Jay Z are reportedly planning a massive benefit show that would help a lot of folks down on their luck. According to The New York Post the show, scheduled for Oct. 15 in Brooklyn, will be a benefit for New York City's Robin Hood Foundation, which is an organization that fights poverty and creates educational opportunities for children throughout the city. Money raised from the show will also go to charities selected by the other artists slated to perform and will be livestreamed on Tidal (who, contrary to popular opinion, will not be considered one of the charities benefiting from the show despite maybe needing some help.)
Besides America's favorite power couple, other artists said to be performing at the show are Nicki Minaj, Lil Wayne and Lauryn Hill. Tickets will reportedly be available at the incredibly broad range of $50 to $100,000, with that $100,000 ticket getting you a special VIP package, which may or may not mean you'll have to entertain the crowd while everyone waits for Hill to show up.
Neither Tidal nor the Robin Hood Foundation have yet to officially confirm the event. But that's not exactly strange; Beyonce is the type to just drop something on people in the middle of the night. Yet if the show does indeed happen, it would be following in the footsteps of Tidal X, which went down in October 2015. Much like the benefit show in question, Tidal X featured performances by Beyonce, Jay Z, Nicki Minaj and Lil Wayne, but will also included sets by Meek Mill, Rick Ross and more.
We reached out to Tidal, but have yet to receive comment. We'll give more information as it comes.
(Via New York Post)