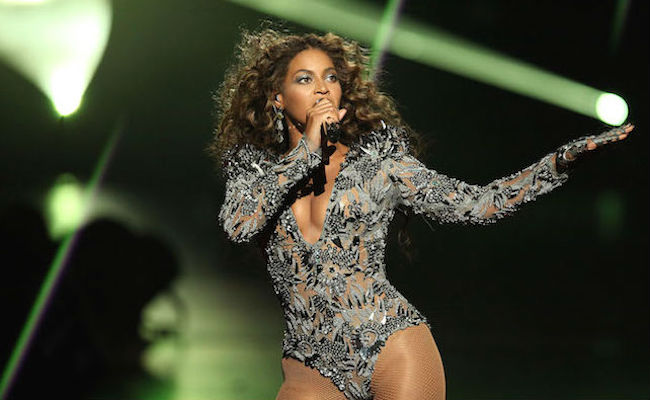 Beyoncé is in a bit of some hot water — the kind that could cost her some mighty big bucks.
The celebrity vegan is currently facing a $7 million lawsuit filed by backup singer Ahmad Javon Lane, who says she stole her "XO" single from him:
He claimed that he worked as a background singer with Knowles' current background singer Chrissy Collins for another artist. During his time working with Collins he had given her a copy of his song "XOXO" to listen to and infers that she passed it along to Knowles.
Though the suit was officially submitted late last year, only now has Beyoncé spoken out her in defense. Her take? She finds Lane's accusations "vague and cryptic":
Queen Bey explained to the court the two tracks don't even sound a little bit alike, and she mentioned that she has no need to steal since she has "17 Grammy awards and 118 million records sold."

"The two works at issue are entirely different songs that share no lyrical or musical similarity, other than perhaps the letters "X" and "O." The documents also state that Lane never filed a "copyright registration" for his song.
Despite Lane's arguments that "XO" "allegedly copies the first four bars of an eight bar melody that is looped," and "contains a four note sequence that is similar to the four note sequence," the pop star's attorney writes that the two tracks don't share any "meaningful similarity" overall. The attorney even goes on to note that "the two songs are distinct from a thematic perspective"; Lane's version is about "being horny" while Beyoncé's is a "celebration of love and life."
Bey and her camp may be confident that they'll prevail over Lane, but as we've seen with the messy "Blurred Lines" legal fiasco and the Sam Smith/Tom Petty royalties incident, it seems the courts have been coming down hard on acts of music plagiarism.
Below, revisit "XO" and then compare both "XO" and Lane's "XOXO".
(Via Radar)