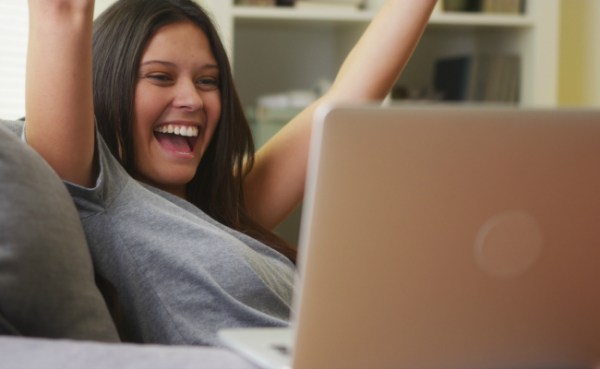 The scene in Manchester, Tennessee this time of year is always hot, sticky, a little funky, and busy with the world's best music for the Bonnaroo Music And Arts Festival. Enormous artists like D'Angelo And The Vanguard, Florence + The Machine, Kendrick Lamar, Flying Lotus, Slayer, and even older acts like Billy Joel and Earth, Wind, and Fire are all playing the fest.
But most of you who are reading this will not be there. You will be in your homes, air conditioner pumping, eating a big bag of potato chips, and watching it on your computer or TV on what we colloquially call #Coucharoo. So we decided to compile all the greatest on the livestream schedule and sort them all out for easy digestion, just for you. You're welcome.
With that in mind, here are the best acts to watch right here on #Coucharoo at Bonnaroo 2015.
Thursday
Courtney Barnett – Channel 1, 12:15 a.m. ET
Things are kicking off early this year on Thursday morning with the Aussie alt-rocker Courtney Barnett. She was a breakout star at this year's SXSW and her album Sometimes I Sit And Think, and Sometimes I Just Sit is an early candidate for album of the year. This late performance is everyone's chance to see what all the buzz is about.
More Thursday Stream Times:
Unlocking The Truth – Channel 1, 8:15 p.m. ET
Glass Animals – Channel 1, 10:45 p.m. ET
Benjamin Booker – Channel 2, 12:15 a.m. ET
Friday
Against Me! – Channel 2, 7:05 p.m. ET
Laura Jane Grace of Against Me! is possibly one of the strongest stage presences that rock n' roll has. When she throws on a guitar and shouts, you take notice. And truth be told, this has been the case for more than a decade — she's a veteran at this point. So look forward to yelling with their sing-along choruses, and try not to wake your roommates up.
Alabama Shakes – Channel 1, 9:15 p.m. ET
Alabama Shakes are ready-made for festivals. Brittany Howard's soul strums and primal screams are perfect to echo through the green Tennessee pastures (or brown mud depending on the day). It feels like we're really witnessing the beginning of the band's big moment, and conquering Bonnaroo is just another step in their world domination.
Run The Jewels – Channel 1, 12:15 a.m. ET
Speaking of world domination, Run The Jewels pretty much has everyone in the palms of their hands right now. Killer Mike and El-P have already proven they can absolutely murk a festival with their amazing Coachella set. This one is definitely worth staying up for and rapping every word along with them.
More Friday Stream Times:
Unknown Mortal Orchestra – Channel 3, 9:15 p.m. ET
Tears For Fears – Channel 2, 9:30 p.m. ET
Ben Folds & yMusic – Channel 2, 10:45 p.m. ET
Earth, Wind & Fire – Channel 2, 1:15 a.m. ET
Mac Demarco – Channel 3, 1:15 a.m. ET
Deadmau5 – Channel 1, 1:45 a.m. ET
Saturday
Jamie xx – Channel 2, 7:15 p.m. ET
Jamie xx is known the world over for his iconic DJ sets. His work in those sets is partly what shaped his impeccable new album In Colour. Probably a mix of his new material and UK Garage, hip hop, and house favorites, Jamie's set will be can't-miss on Saturday.
SZA – Channel 3, 8:00 p.m. ET
Singer/songwriter SZA has been likened to a female The Weeknd as a quick shorthand, but she's so much more than that. Her spacey and sexy arrangements and striking vocals are truly unique to her. If we're lucky, her Top Dawg Entertainment labelmate Kendrick Lamar will perform "Babylon" with her. He's also performing at the festival, but unfortunately not featured on the livestream.
My Morning Jacket – Channel 1, 9:00 p.m. ET
These guys have a whole cult behind them, so it's almost futile to bring up something new about My Morning Jacket. The psych-rock heroes have ruled the big stage at Bonnaroo before, and lead singer Jim James knows all the right buttons to push for this crowd. Just don't let him get on a rant about modern country music while inside Tennessee state lines.
More Saturday Stream Times:
The War On Drugs – Channel 1, 6:45 p.m. ET
Bleachers – Channel 1, 7:45 p.m. ET
Gary Clark Jr. – Channel 2, 8:30 p.m. ET
Belle And Sebastian – Channel 2, 9:30 p.m. ET
Hozier – Channel 1, 11:15 p.m. ET
Mumford and Sons – Channel 1, 12:30 p.m. ET
Sunday
Twenty One Pilots – Channel 1, 6:05 p.m. ET
Self described "Schizoid-pop" duo Twenty One Pilots may be new to a stage of this size, but they are ready for the challenge. With an incredibly ravenous Internet fan base, these two may win over some new fans with their performance on Sunday. Like fun. or Neon Trees, Twenty One Pilots write the songs that you try to push back, but ultimately you submit to their catchiness, so why even put up a fight?
D'Angelo And The Vanguard – Channel 2, 10:00 p.m. ET
Here is one we've been waiting on for a while. Black Messiah, D'Angelo's first album in 14 years, was critically lauded as possibly the best of the year. The hole his presence left was very palpable. We heard of comebacks that were all ultimately false starts, but now he's back for real this time. And his live performances haven't lost a step, as we saw in this past season of SNL. This seems like a performance that could bring the house down.
Billy Joel – Channel 1, 10:30 p.m. ET
When Billy Joel was booked for Bonnaroo, plenty of people gave the festival major side-eye. Was the festival booked by Homer Simpson's idea of what freakout hippie music is like? But with all that in mind, his songbook is so huge, it would be hard not to find one song of his you like. While it's probably the first time Billy has played for a group of tired, drunk, strung out hipsters and freaky folks, they have ALL heard Billy Joel songs before. This will probably go over better than you would think.
More Sunday Stream Times:
AWOLNATION – Channel 1, 7:30 p.m. ET
Spoon – Channel 2, 8:45 p.m. ET
Robert Plant & The Sensational Space Shifters – Channel 1, 9:00 p.m., ET