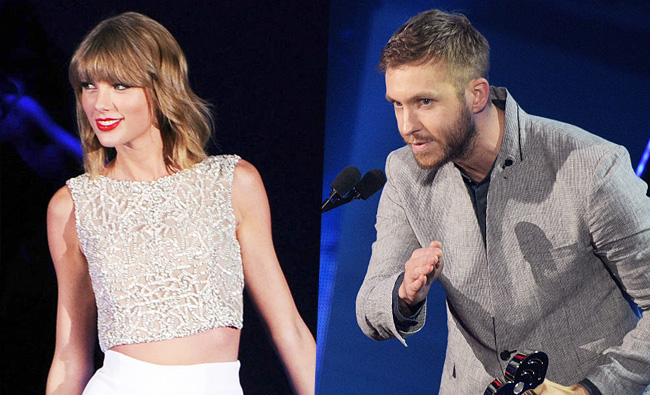 Earlier today, the latest twist in the saga of the conscious uncoupling of Taylor Swift and Calvin Harris was that the pair had actually parted ways due to the fact that Swift was actually the one to have written Harris and Rihanna's hit song "This Is What You Came For," and that Harris basically seemed ungrateful for her involvement. Shortly after, Swift's reps confirmed to People that their client had, in fact, written the song under the pseudonym Nils Sjoberg.
But why? Why is all this coming out now, when Swift and Harris are over and she has seemingly moved on with her life? No one would like to know the answer to that question more than Calvin Harris himself, who went on an uncharacteristic Twitter rant to point the finger at his ex-girlfriend for attempting to make him look bad in all this. And he did not hold back.
At first, he started out innocently enough, by graciously complimenting Swift on her writing talents, tweeting the link to People's story.
Then, he gets down to business.
And yes, he even took it there, basically confirming Swift's highly suspected feud with fellow pop star Katy Perry.
But not before turning it around and ending on a classy note.
BOOM. And that is how you drop a mic, son. Yes, Taylor Swift is known for trashing her exes, we all know that. But given the timing of this split, and the fact that she turned on a dime to be photographed all over the world canoodling with her rebound piece doesn't look all that becoming on her (no matter how obsessed the world has become with Hiddleswift), so she may want to tread lightly here. Looks like Swifty could have possibly met her match at last.