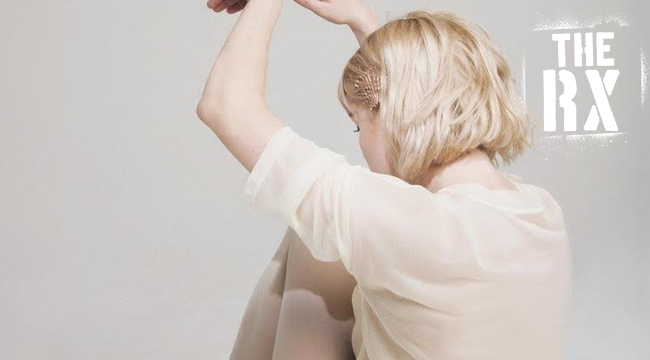 The RX is Uproxx Music's stamp of approval for the best albums, songs, and music stories throughout the year. Inclusion in this category is the highest distinction we can bestow, and signals the most important music being released throughout the year. The RX is the music you need, right now.
As of 2019, Carly Rae Jepsen has been working in pop music for exactly a third of her life. After releasing her debut album Tug Of War in 2008, she spent the next eleven years slowly perfecting her craft. Three years later, in 2011, her huge-but-shallow single "Call Me Maybe" became an unstoppable earworm, topping the charts in over eighteen (!) countries, earning her a record deal with Schoolboy Records/Interscope and a management deal with industry star-maker Scooter Braun (see: Justin Bieber, Ariana Grande, etc). While her next single, "I Really Like You" fell short of worldwide status, the cult hit album E·MO·TION that followed in 2015 raised Jepsen's profile even further in critical circles (although many also swore allegiance to Kiss, the afterthought 2012 album that housed "Call Me Maybe") and helped cement her fanbase into a loyal, unmoving block, determined to follow her down whatever left-of-center pop pathway she chose next.
And though Tug Of War and Kiss were four years apart, the same number of years between E·MO·TION and her brand new fourth record Dedicated caused something of a frenzy among her now, well, dedicated fans (sorry). Not even the release of a collection of E·MO·TION B-sides in 2016 could quell the hunger, nor a sparkling one-off single, "Cut To The Feeling," for a Canadian film soundtrack released in 2017. The feeling that Jepsen's fans were after is not another "Call Me Maybe" at all, but another E·MO·TION, a whole collection of songs that continues to build her legacy as an album artist, not a one-hit wonder.
Measuring by that standard, Dedicated will add depth to Jepsen's discography, even if it doesn't shine quite as bright as its predecessor. While there are a few gloomy-blue anthems to barely-there love, Dedicated luxuriates in self-assurance, like the wobbly and sultry "No Drug Like Me," the confetti-parade confidence on "Now That I've Found You," or the bright but eerie swagger-pop of "Everything He Needs." These loved-up tracks split in tone from the obvious breakup bops — lead single "Party For One," which rebuilds loneliness as ebullience, or the piano-meets-trap exasperation of "Right Words Wrong Time." By going to either end of the spectrum, Jepsen displays her obvious versatility, but also fails to create a cohesive theme for the record, a pitfall she's encountered before.
When she's at her best, Jepsen is able to craft a love song that's universal, sure, but also rooted in strange specifics. Consider the clear homage to Blondie and glassy '80s pop that makes "Want You In My Room" feel like an outtake from a teen musical I'd really love to see, memorize, and obsess over (or maybe it's just another Mamma Mia spinoff?) Consider the flawless teen poetics: "I want to do bad things to you / Slide in through my window / I want you in my room / Baby don't you want me too?" Not quite the lived experience of a 33-year-old, but some damn fine story building for a four-line stanza. Jepsen could've built an entire theme for the album out of any one of these songs, but instead they function like the best cuts from multiple pop universes.
Still, what's astonishing about Jepsen is that a scattershot record from her ends up being stronger and overall more compelling than succinct or consistent entries from other more mainstream stars. There's something endearing about the cut-and-paste approach of style and tone, namely that it leads listeners to fixate on their own favorite tracks, or clump together in individual camps that support certain songs over others. More common mainstream pop practices like overarching narratives or personal life tie-in usually lead fans to all congregate around certain singles — but on a Jepsen album, all bets are off when it comes to favorites or declarations of "best." There's something democratic about this process that feels precious and rare when juxtaposed with the Twitter-dictated, groupthink mode that dominates most publicly-shared opinions in 2019.
To indulge in that distinctly Jepsen practice for a moment, my personal favorite track on the record falls into that barely-there love category, shares a name with a 2016 stunner from The 1975, "The Sound," and contains traces of Matt Healy in the delicate piano and poetics. The two songs both obsess over a sonic manifestation of love, something that can't really be said, yet can only be heard. "Love is more than telling me you want it / I don't need the words I want the sound," she sings, giving the thing she most wants to us, instead. And after eleven years of dedication, who would expect any less?
Dedicated is out 5/17 via Schoolboy/Interscope. Get it here.