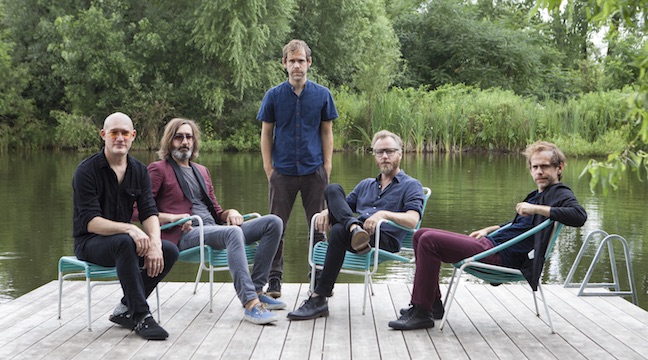 In late April I visited Cincinnati to attend the first ever Homecoming, a festival headlined and curated by The National that also featured Father John Misty, Feist, Alvvays, The Breeders, Julian Baker, Moses Sumney, and many other great acts. I had a really good time! Here's part of what I wrote about it:
Launched as the relatively conventional counterpoint to the Dessner's long-running MusicNow, which has hosted improvisational and experimental performances by avant-garde and esoteric musicians in Cincinnati for more than a decade, Homecoming is the latest example of what's become a burgeoning trend of artist-curated festivals. Similar to Justin Vernon's Eaux Claires, which was co-founded by Aaron Dessner and featured The National in its inaugural year in 2015 (and may again in 2018), Homecoming is an artisanal alternative to big-time corporate festivals, with their interchangeable lineups and increasingly impersonal experiences. A festival like Homecoming, meanwhile, feels smaller, more livable (especially when it comes to lines for drinks and bathrooms), and driven by the personalities of the participating artists.
When I was there, I also had the chance to sit down with Matt Berninger and Aaron Dessner in their tour bus, and talk about the band's future. Lately, the band members have been involved in various activities, including writing a musical based on Cyrano de Bergerac and a collaborative album with another artist that they don't want to name yet. Matt and Aaron discussed those projects with me, as well as their feelings about their hometown, Matt's tendency to occasionally forget lyrics, and the greatness of their 2007 album Boxer. It's an essential listen for any National fan!
[protected-iframe id="5dc4963f1dcd2220757e4728a1cf5fd9-60970621-76566046″ info="https://omny.fm/shows/celebration-rock/celebration-rock-the-national/embed?style=artwork" width="100%" height="180″ frameborder="0″]
Please subscribe to Celebration Rock on iTunes, Stitcher, and Spotify.