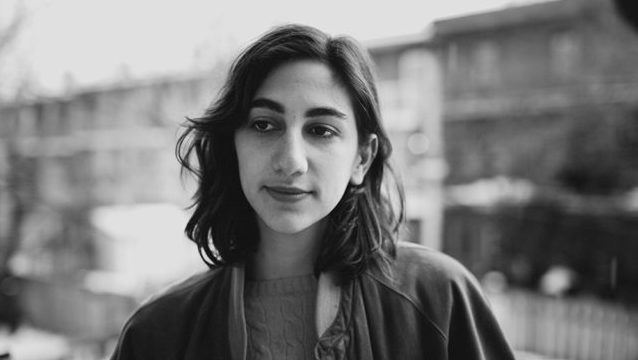 The commencement of February inevitably brings about the buzz of all of the matters of the heart — longing, loneliness, and lovesickness alike. Amazon Music is providing the soundtrack for whatever predicament you find yourself in this Valentine's Day season with a curated playlist of love-themed songs, which includes Common Holly's — born Brigitte Naggar — stunning cover of Frank Ocean's beloved "Thinkin Bout You".
Common Holly told Billboard about her cover:
"Frank Ocean is the ultimate man of mystery. Between his raging falsetto and his incomprehensible metaphors he has found a friend in me, and I felt the only way to thank him for that was to do my best not to destroy one of his sweetest tracks."
The Montreal-based singer identifies her sound as "dark folk," and adding that twist on top of Frank Ocean's already soulful, evocative track makes for a stellar rendition. Common Holly's cover features vocals that float over choral-like stacked harmonies and gently-strummed acoustic guitar, then erupts into a multi-layered and twinkling opus by the second verse. It builds up and breaks down multiple times throughout, presenting an audible depiction of how love usually goes.
You can listen to Common Holly's take on Frank Ocean's "Thinkin Bout You" below.