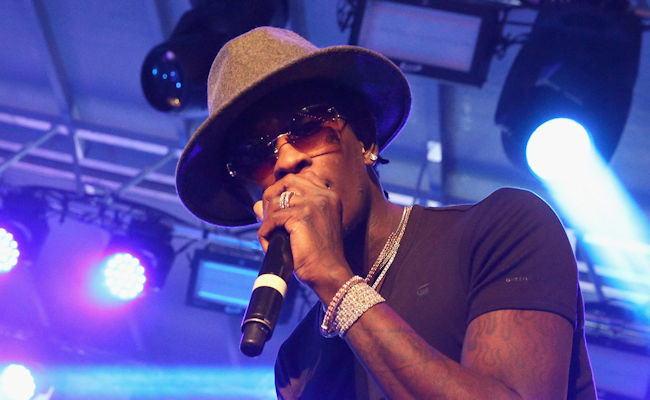 Young Thug's "singing album" Beautiful Thugger Girls has already rocketed him into the discussion of the greatest country artists of all time. But Cover Girl was not feeling Thuggers yeehaws and darlings one bit. The cosmetics company firmly denounced his incorporation of part of their slogan into his album title and distanced themselves from his uber-violent trailer for the project.
"Cover Girl was not contacted by Young Thug or any parties regarding his original album title," the company said in a statement to Billboard. "The album is not aligned with our values at Cover Girl. Violence and abuse are unacceptable behaviors. We do not support the use or association of our iconic slogan 'Easy, Breezy, Beautiful, Cover Girl ' with Young Thug's video, album or promotional materials."
Given the brand's heated reaction to even a partial jacking of their slogan, it's probably a good thing for Thug that he decided to shorten it from the original "Easy Breezy Beautiful Thugger Girls." And there's no telling how Tupac would feel about being associated with the rapper's latest, but we expect a statement from his hologram is forthcoming.
As Thug has proven, he doesn't need the approval of any brand or rap legend. He has enough L-O-V-E for himself to keep going.