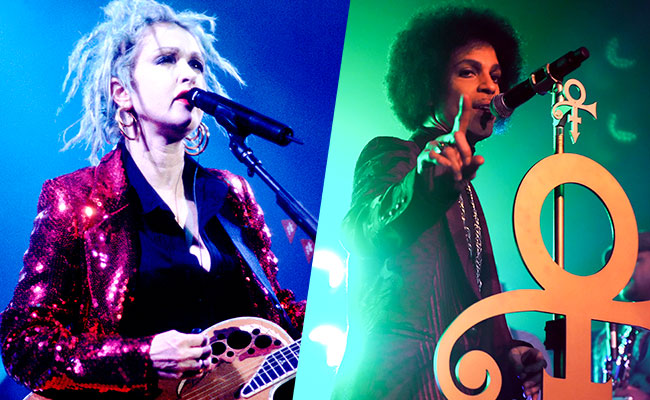 The world is still in deep mourning over the loss of Prince this past week, with many of us still unable to quite comprehend living in a world where Prince is no longer around in corporeal form. He will forever live on through his music, videos and entire body of work, but a loss is a loss, none-the-less. Everyone has been speaking up about their favorite Prince moments, from ZZ Top's Billy Gibbons talking about a chance encounter with Prince in New York where they talked shop abut guitar to the latest, where Cyndi Lauper expresses her grief.
Speaking with Billboard, Lauper, who was a good friend of Prince's, expressed her deep sorrow over the loss of the Purple One. She talked about surprising Prince at one of his concerts by attending it in a VIP section when Prince invited the VIP section up on stage to sing to him, only to be shocked to see Lauper standing beside him. On top of that, she talked about how he always supported her, attending her concerts with no fanfare, even giving her advice on navigating the rather tricky music industry.
Perhaps most touching of all, Lauper spoke of her relationship with him and just how good he was to her. Her sentiments echo what many had said about the man, even if he did appear to be difficult and enigmatic to some.
"He was so sweet to me all the freakin' time — I say 'freakin" because he did not like cursing, and today I'm especially aware of it after [Thursday]. Maybe I should just stop cursing altogether…"
(via Billboard)