My friend ran into Dave Grohl at a Michaels Craft Store. from mildlyinteresting
Dave Grohl is a versatile guy: He rocks (obviously) as the Foo Fighters' frontman, he plays a convincing werewolf, and he's apparently into crafting as well. A Reddit user posted a photo to the r/mildlyinteresting subreddit recently of their friend posing with Grohl at a Michaels arts and crafts store.
It's always fun to see larger-than-life figures like Grohl doing mundane, everyday things like this, but the real fun here lies in the comments, where users went nuts with the Foo Fighters craft puns. Here are a few of my favorites:
There goes my hero. Watch him as he sews.
IS SOMEONE KNITTING THE DRESS THE DRESS THE DRESS THE DRESS THE DRESS THE DRESS THE DRESS THE DRESS FOR YOU?
FOOOOOOOOOOOOOAAAAAAAAAAMMMMMMM
FOOOOOOOOOOOOOOOOAAAAAAAAAAAMMMMMMM!!!!!!!!!
I've got another craft to make! I need glue!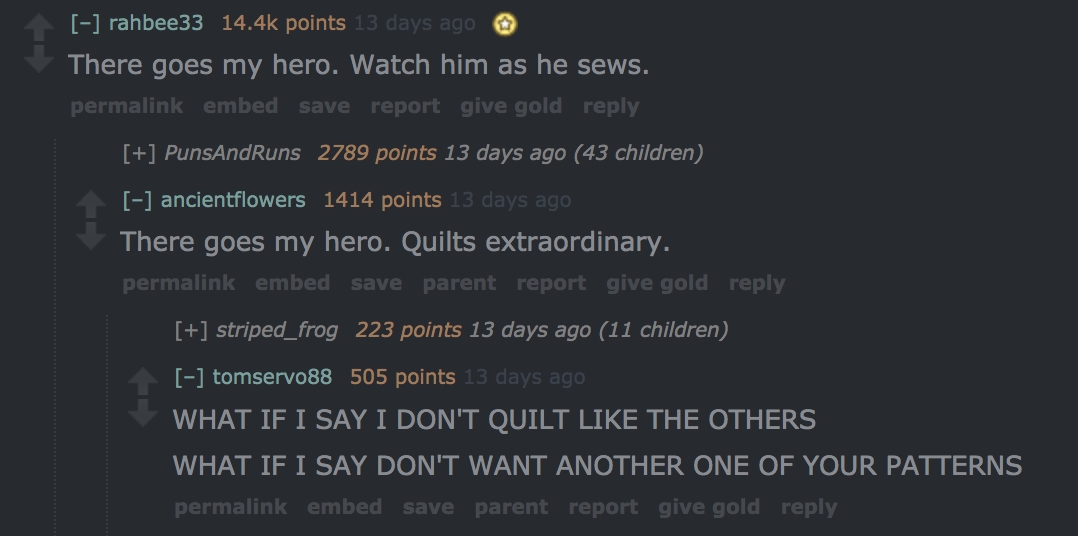 Other users took note of how Grohl looks like an awesome dude regardless of what he happens to be doing at the moment: "TIL Dave looks the coolest standing in a Michaels with reading glasses hanging from his collar," one wrote. The other guy in the photo, by the way, is actually Kory DeSoto, a YouTube personality with over 400,000 subscribers.