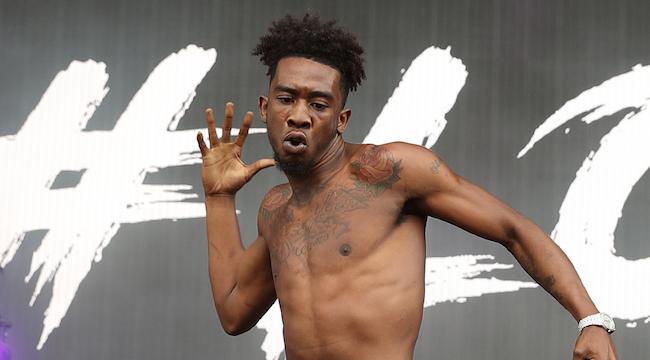 Desiigner dropped a message for those waiting on his debut studio album — he's doing two of them. The electric Brooklyn upstart took time out of an LA studio session with Mike Dean to make the announcement, while also letting us know he'll apparently have production credits on the projects.
Whether he's releasing a double album or New English 2 and the long-awaited Life of Desiigner is anyone's guess, but we'll see soon, as he said, "[We're] … seconds closer to my release." I'm sure his fans would love to have seen "seconds away" instead, but at least they know when Desiigner does drop follow-up music to June's New English mixtape, there's going to be a lot of it. It may be safe to say Desiigner doesn't just sound like Future, he may have his work ethic too.
One of the tracks may be an unlikely foreign exchange with K-Pop group BTS. On the first of the month, Desiigner made a fairly cryptic tweet that implies the two are collaborating — and have some heat coming.
No matter who is on the project, hopefully, Desiigner carries on the energy of his "Liife" single with Gucci Mane, and of course the "Panda" smash that his name has become synonymous with. Desiigner even took to social media recently to let fans know his good fortune didn't stop when Panda's buzz died, letting people know he "fell into a mansion" in LA. I'm sure we'd all like to "fall off" like that.