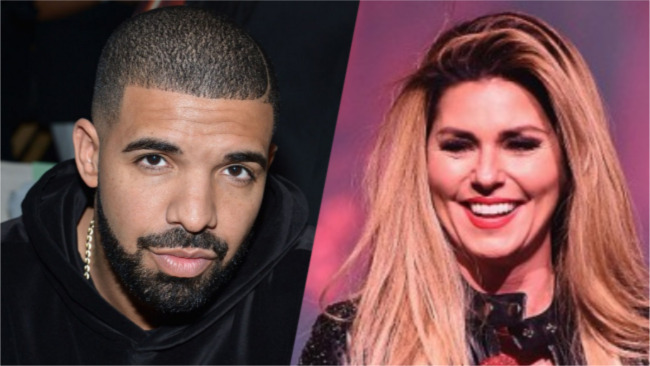 Drake knows how to please his audience. During his Summer Sixteen tour, he's made waves by beefing with radio stations and bringing out LeBron James at a stop in Ohio just because he can. So when he made a stop in Nashville, he traded in one guest superstar for another — this time going with country music legend Shania Twain. While the two didn't perform together (Twain didn't even take the stage), Drake announced to the crowd that she was in the building and he couldn't contain his fandom.
"I grew up a fan," he said according to The Tennessean. "I just want to say that, like, Shania Twain came to my show tonight, you know what I'm saying, Nashville? So this next set, right here, I'm doing this for Shania. This is my love set for Shania, right here."
One wouldn't imagine there's much that the biggest rapper in the world and a country music star have in common, but they're both Canadian… so there's that.
The Toronto MC has never been one to not pay homage to those he admires, and it has to be refreshing to those around him that as his stardom increases, his ego seemingly doesn't. At least not enough to stop him from grinning ear-to-ear at the sight of someone he grew up listening to.
(Via Billboard)