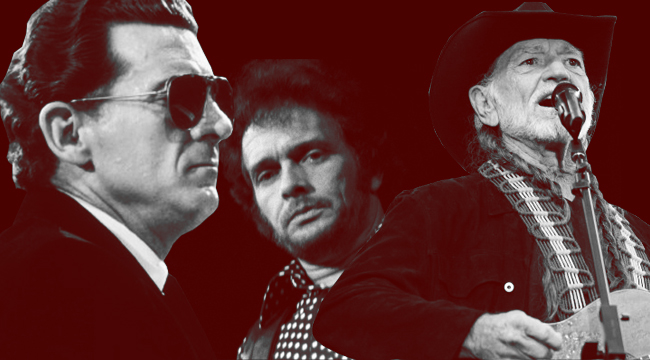 Country's outlaw figures have always been known as musically uncompromising, and that outlaw image often carried over into their personal lives on a very real level. Johnny Paycheck and George Jones owned guns and they weren't afraid to use them, Willie Nelson flouted the law by consuming truckloads of illegal narcotics, and Jerry Lee Lewis was not dubbed "the killer" because of his cuddly qualities.
While the traditional place for these kinds of crazy antics was generally the jam-packed tour bus, which carted these musicians all over the country to display their outlaw prowess, the truth is, this behavior wasn't relegated to just one venue. Wherever these musicians went, chaos seemed to follow. So, here's a look back at the wildest escapades of some of country music's most famous outlaws, presented in celebration of the September 22 premiere of Cinemax's new animated series, Mike Judge Presents: Tales From The Tour Bus.
Jerry Lee Lewis' Flaming Piano
Lewis earned a menacing nickname, "The Killer," when he was still in high school after he got into a fight with a teacher. "I was strangling him by his necktie," the singer remembered in a 2015 interview with The Guardian. "I was swinging on it. He was weakening, losing his breath." Lewis also had a penchant for firearms — he shot his bassist in the chest, but somehow the musician lived and subsequently sued his shooter. With all that in mind, it's not necessarily surprising that when Lewis opened for Chuck Berry he found a creative way to gum up the works — finishing his set off with "Great Balls of Fire," he then lit the piano on fire. "Burned it to the ground," Lewis told Rolling Stone in 1979, acknowledging that he had taken a Coke bottle with gasoline in it on stage with him. "They forced me to do it, tellin' me I had to go on before Chuck," he added. "I was supposed to be the star of the show."

Willie Nelson's Insurmountable Appetite for Weed
Most White House visitors must resign themselves to a few hours without smoking weed in exchange for meeting the leader of the free world. But Nelson somehow found a way to accommodate his prodigious marijuana habit when he stayed with Jimmy Carter in 1977. An unnamed friend gave him a late-night tour of the premises which ended on the White House roof. "He pointed out all the sights: The Washington Monument, the Jefferson Memorial, the Capitol…," Nelson remembers in It's A Long Story: My Life, from 2015. "I felt aglow, a picker from Abbot sitting on top of the world. To top things off, my friend pulled out a joint."
Nelson, never one to turn down a toke, proceeded to light up. "Getting stoned on the roof of the White House, you can't help but turn inward," he writes. Certain philosophical questions come to mind, like… How the fuck did I get here? The answer was obvious: Through the front door."
Nelson has written about the incident multiple times. In his autobiography from 2000, he explained it more simply.
"Marijuana is like sex," he wrote. "If I don't do it every day, I get a headache."
Quickdraw Johnny Paycheck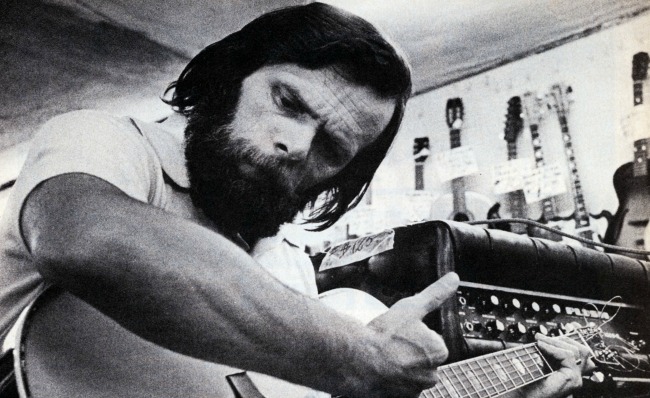 Paycheck had been on and off the charts and in and out of jail by 1985, when he started jawing with a man named Larry Wise at North High Lounge in Hillsboro, Ohio. According to Rolling Stone, the confrontation boiled over when Wise offered to feed Paycheck dinner in the form of deer meat and turtle soup. No one knows if that was an attempt at reconciliation or another barb, but the singer took offense at the remark, assuming that it was a disrespectful comment about his country roots. Furious, Paycheck responded, "Do you see me as some kind of country hick?" Moments later he pulled out a pistol and shot at Wise, grazing his head and knocking his hat off. The singer was eventually sentenced to nine years in prison but was pardoned by Ohio governor Richard Celeste after serving less than two and a lot of his legal fees were covered by outlaw friends like George Jones, Jerry Lee Lewis, and Merle Haggard.

George Jones' Fender Bender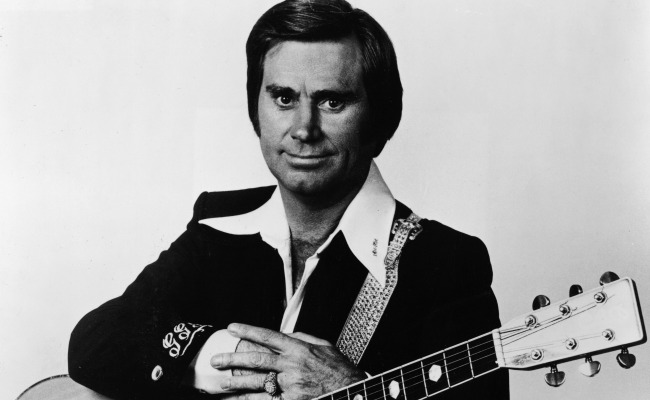 Speaking of Jones, his drinking binges are the stuff of legend and he chronicled many of his drunken escapades in his autobiography I Lived to Tell It All. In the most famous incident, he used his lawn mower to drive to the liquor store because his wife hid the car keys.
"I imagine the top speed for that old mower was five miles per hour," he recounted. "It might have taken an hour and a half or more for me to get to the liquor store, but get there I did. A lot of cars whipped around me on the two-lane highway leading from our house to the store. I wonder if the old-timers around East Texas still wonder about a guy who they swear they saw mowing the concrete."
Merle Haggard's Naked Retreat
Haggard's early life was rough and tumble, but in the early 1980s, after releasing a string of radio hits that stretched out over fifteen years, he treated himself to a houseboat on Lake Shasta in California. He would return to his floating sanctuary on breaks from his vigorous touring and recording schedule to revel and blow off steam. He shares tales of his bacchanals in his autobiography, My House Of Memories. "A famous female country music star and I once spent five days nude on that boat," he recalls. "We snorted drugs the entire time and didn't go to sleep once."
"For thirty-one days straight I never left the lake," Haggard continues happily. "We drank cayenne pepper drinks and wore very little clothes, if any. There were lots of drugs, women, good friends, good music, and fun."