The music business is a hard racket to break into, let alone have success in. It goes without saying that making it in music, and then seeing one of your children also have success with it, would be a pretty impressive feat. The list of famous musicians' children who achieved any kind of success in their parents' field is surprisingly short; big shoes are tough to fill.
To celebrate Father's Day, we thought we would take a look at some famous dads and their children who followed in their footsteps.
The Marleys
Father: Bob Marley
Child(ren): Ziggy Marley, Stephen Marley, Ky-Mani Marley, Damian Marley
Bob Marley not only brought reggae music to the masses, but he sired a small legion of sons to keep the music alive. Ziggy, Bob's oldest son with wife Rita, was first out of the gate, making his singing debut at only 11-years-old in 1979. Ziggy even played the role of Bob for some Wailers gigs in the years immediately following Bob's death, before establishing his own career with the Melody Makers. He has since gone on to have a successful solo career and, in the past few years, has made children's music.
Younger brother Stephen was also a member of the Melody Makers, who won six Grammys during their career.
Bob Marley wasn't exactly a model husband and had two sons with other women. The only child of Bob and Anita Belnavis, a Jamaican table tennis champion, Ky-Mani Marley has released five solo albums. Damian has been the most popular offspring of the last decade, breaking through first with his 2002 album, Halfway Tree, and then Welcome to Jamrock in 2005.
The product of Bob's fling with Miss World 1976 Cindy Breakspeare, Damian followed up Welcome to Jamrock with Distant Relatives, a collaboration with Nas (whose father was a famous jazz musician in his own right) and then joined with Mick Jagger and Joss Stone in the super group Super Heavy.
The Wilsons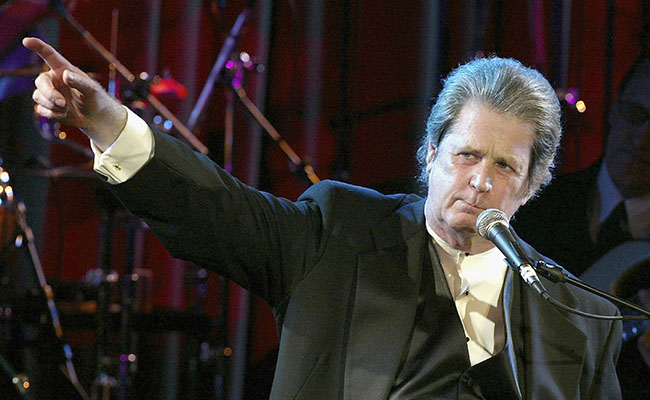 Father: Brian Wilson
Child(ren): Carnie Wilson, Wendy Wilson
The genius behind the Beach Boys not only produced America's musical answer to the Beatles, but two-thirds of one of the most successful female groups in music history. His daughters Carnie and Wendy, along with Chynna Phillips (daughter of John and Michelle Phillips of the Mamas & the Papas) formed Wilson Phillips in the late '80s.
In 1991, their self-titled debut album went multi-platinum, peaking at No. 2 on the Billboard charts. The group has reunited sporadically over the past few years, most notably appearing in Kristin Wiig's Bridesmaids in 2011.
The Dylans
Father: Bob Dylan
Child(ren): Jakob Dylan
The youngest child of Bob and Sara Dylan, Jakob, unlike the Marley boys, chose not to follow the exact same path as his father. Jakob's band The Wallflowers were popular in the 1990s, playing a fairly straightahead version of rock 'n roll that was more Springsteen than Dylan. The band had a megahit in "One Headlight," and few other moderately successful singles, but were never able to match the success of their signature song.
Jakob eventually went on to a solo career, and periodically wrangles The Wallflowers back together when the situation calls for it.
The Lennons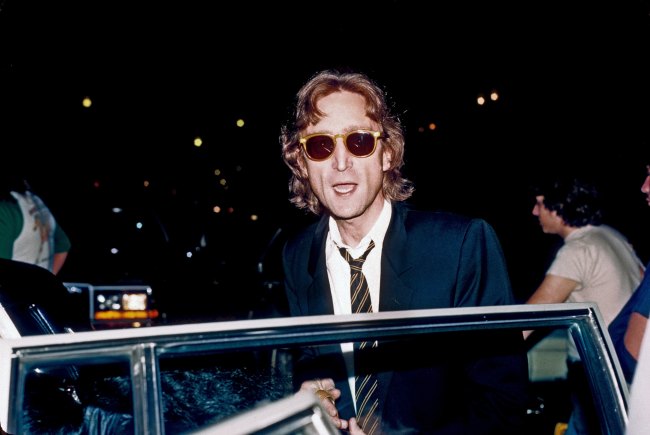 Father: John Lennon
Child(ren): Julian Lennon, Sean Lennon
John Lennon's first marriage to Cynthia Lennon and the birth of their son, Julian, was kept pretty quiet by the band and their management, all to maintain the illusion that John and the rest of the Beatles were wild, free-wheeling youngsters. Julian never had a good relationship with his father, but he had a decent enough music career, the high water mark being his 1986 album The Secret Value of Day Dreaming. Sean Lennon was the only son of John and Yoko Ono and has had a much more lengthy and diverse music career than his older step-brother.
He released Into the Sun in 1998 on the Beastie Boys' record label, Grand Royal, wrote a song for Lenny Kravitz's Mama Said album, and has worked with avant garde New York City group Cibo Matto, Albert Hammond Jr. of the Strokes, and uber-producer Mark Ronson. Sean has also scored films, worked on musical projects with his mother, and continues to be a fixture in the NYC music scene.
The Smiths
Father: Will Smith
Child(ren): Jaden Smith, Willow Smith
Before he was Will Smith: Giant Movie Star, he was Will Smith: The Fresh Prince, embarking on a musical career both in tandem with DJ Jazzy Jeff and as a solo artist. Both of Will's children have also diversified in their careers, with son Jaden and daughter Willow dipping their toes in music and acting. When not educating the masses on Twitter, Jaden has dropped mixtapes and appeared on a handful of Justin Bieber songs, while Willow scored a hit with her song, "Whip My Hair."
Willow is signed to Jay Z's Roc Nation record label.
The Cyruses
Father: Billy Ray Cyrus
Child(ren): Miley Cyrus
Miley's dad used to be kind of a big deal, specifically in the early '90s when he released "Achy Breaky Heart," also known as "your mom's favorite song." But Billy Ray wasn't long for country music, eventually moving on to Christian music, then Disney, then a little country again. He has since gained some morsels of fame appearing on Dancing With the Stars and the show that launched his daughter's career, Hannah Montana. And that serves as a friendly reminder that Miley Cyrus wasn't always the… uh… "carefree" young lass she is today as a former cog in the Disney Machine.
"Party in the USA" was super successful, making her the youngest artist to have sold more than 5 million downloads. I'm not sure, but I feel like she might have done one or two things of note since then.
The Sinatras
Father: Frank Sinatra
Child(ren): Nancy Sinatra
Frank's son Frank Jr. made a name for himself crooning like his pops, but he never came close to sniffing the success Frank's daughter did with her 1966 hit "These Boots are Made for Walkin'."
The song sold over one million copies and was certified gold. Granted, Frank Sinatra sold about 150 million records worldwide. But still, "These Boots are Made for Walkin'" became an iconic tune, featured prominently in Full Metal Jacket, and was adopted as an anthem of sorts by troops fighting in Vietnam.
The Williamses
Father: Hank
Child(ren): Hank Jr.
It's another icon in his genre — this time country music. Hank Williams was a pioneer, scoring 11 No. 1 singles before World War II. His son got his career started in the '70s, essentially playing the role of Hank Williams impersonator before finding a voice of his own. Bocephus (Hank Sr.'s nickname for his son) has scored more than 30 Top-10 singles and has won multiple Entertainer of the Year honors at the Country Music Awards. For the longest time, his song "All My Rowdy Friends Are Coming Over Tonight" was the adapted theme song for Monday Night Football.
Of course, Williams then compared President Obama to Hitler on Fox & Friends in 2011, and his career has stalled somewhat since.
The Buckleys
Father: Tim Buckley
Child(ren): Jeff Buckley
Tim Buckley isn't especially well-known, but he did release nine albums in the '60s and '70s, making a name for himself by dancing back and forth between folk, jazz, funk, and psychedelic rock. While not having any kind of relationship with his father, Jeff Buckley ended up becoming a marginally-successful and highly-revered musician in his own right, releasing a haunting and powerful live EP, Live at Sin-e and the top-notch Grace. His version of the Leonard Cohen song "Hallelujah" is probably where his legacy lives, as it is absolutely beautiful.
Jeff died tragically in 1997, drowning while swimming in a channel of the Mississippi River.