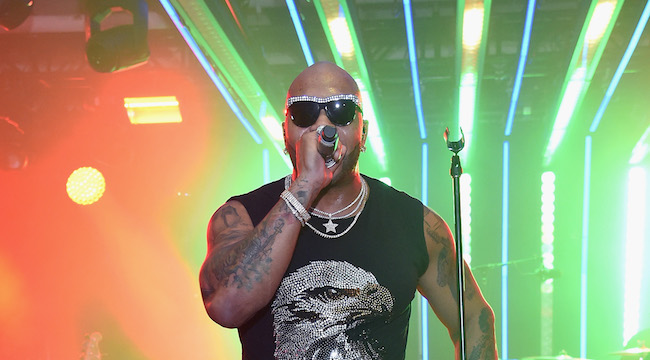 In Billboard's 10-year retrospective interview with onetime pop rap icon Flo Rida, the former radio sensation breaks down the writing process of his chart-topping smash "Low" and describes the impact it had on his career.
Released October 9, 2007 as his first single from his debut album Mail On Sundays, as well as the Step Up 2: The Streets original soundtrack, "Low" shot to the top of the Billboard Hot 100 and stayed there for 10 weeks, amassing over 6 million digital downloads and becoming the most downloaded single of the 2000s. In his interview with Billboard, Flo Rida reveals that the song was more of a "freestyle" in that he wrote it in under an hour.
What was it about the song that you felt was so special?

The fact that I recorded this record so fast, it was almost like a freestyle. I think it probably took me less than an hour to do all the verses. That record reminds me so much of the Miami bass, so I was able to put my thing on it. And T-Pain having such a good melody on the hook, and me having some great melodies on the verses — the record just has so much ear candy [and] the lyricism was just amazing. When I heard [it], I just knew it was gonna be big, [especially] 'cause T-Pain was doing a lot of huge records at the time.
He also notes that the success of the song was unexpected because he did not realize just how much reach it would ultimately have. Check out the full interview here.
"Now that I look back, I'm like, 'Wow, I've had big records, but that record was just insane,'" he said. "That record is the record that, basically, once it hit radio, once it hit the clubs, it was like a snowball effect. It was a global phenomenon. I didn't really think of the international market — I thought America was my goal and my focus. This record took me from a national star to a worldwide star."