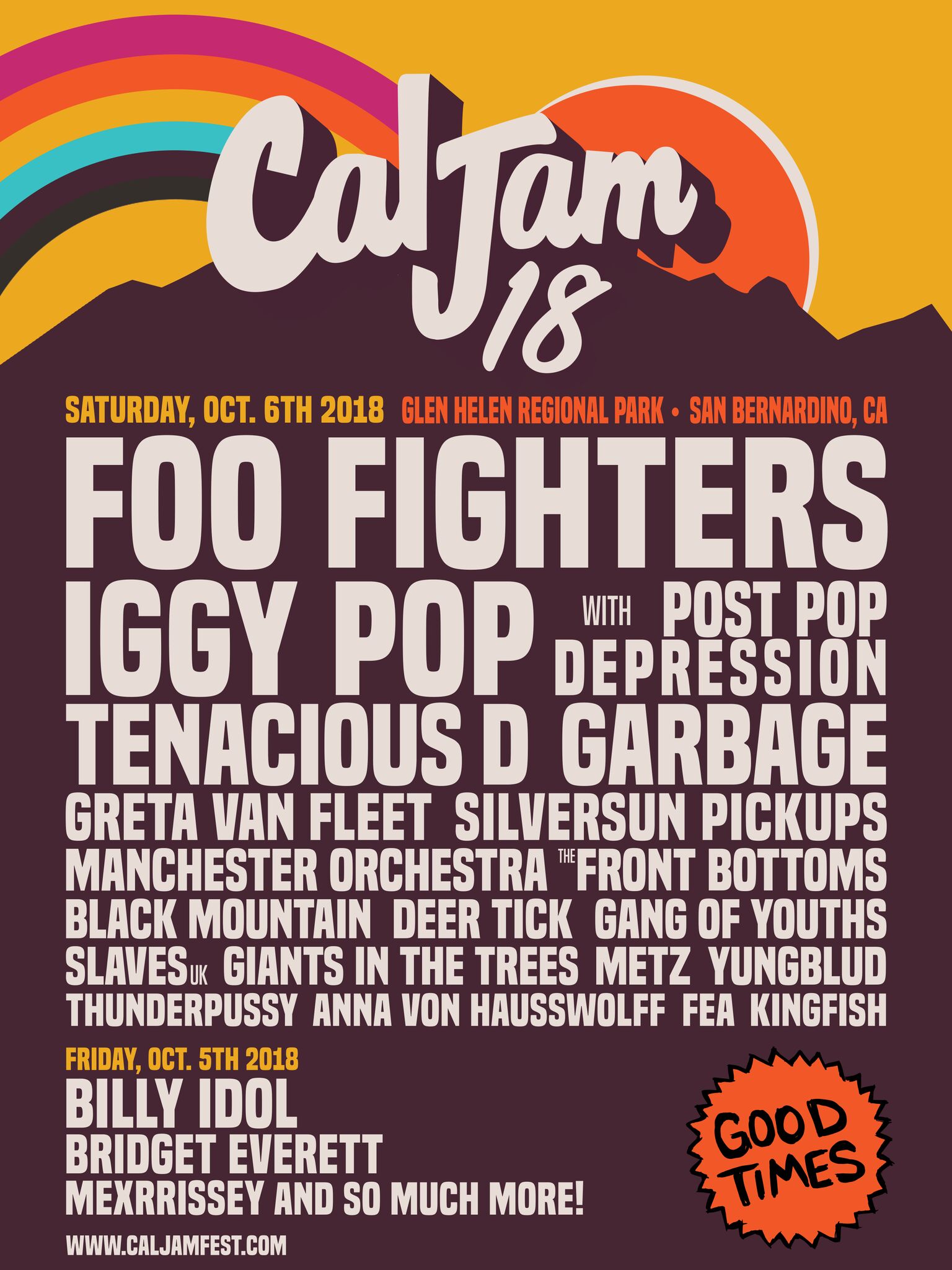 In a world where radio and pop culture is dominated by hip-hop and pop superstars, you can forgive rock fans for worrying about the future of the genre. Dave Grohl and his band Foo Fighters are here to put your mind at ease. Though it's not the powerhouse it once was in the '70s, '80s and '90s, rock is far from dead. One look at the lineup for the band's second annual Cal Jam Festival can tell you that.
Foo Fighters take top billing of course, with Iggy Pop and his Josh Homme-Led backing band No Depression in the second position, but after that the bill is stacked with some of the most exciting new rock groups in the world today. Michigan twenty-something and Led Zeppelin-soundalikes Greta Van Fleet will be there. So will Australia's finest Gang Of Youths, along with Manchester Orchestra, Deer Tick, Metz, and Black Mountain.
For the older set, Tenacious D will also be onhand — fingers crossed Grohl slaps on the red makeup and reprises his role as the Devil from the band's film The Pick Of Destiny, along with Billy Idol and Garbage.
Cal Jam is set to go down on October 5-6 at Glen Helen Regional Park in San Bernardino. For more information, you can visit their official website here.