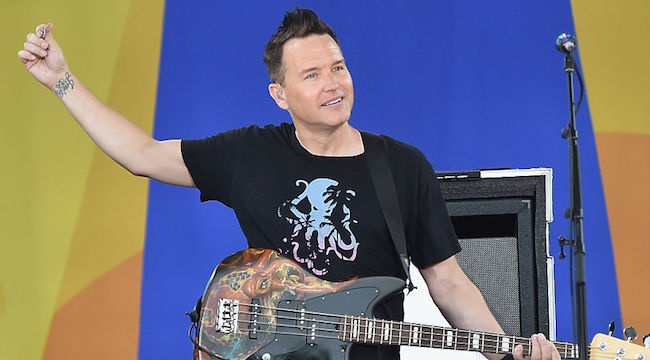 It turns out the bookkeeping behind the disastrous Fyre Festival was worse than we thought. According to an anonymous source with The New York Post there were bizarre expenditures like $18,000 on towels, $260,000 on red carpets for the dystopian tent city, and $150,000 on a private yacht for the personal use of headliners Blink-182. This is in stark contrast to the reality of a festival whepartygoersers were promised luxury accommodations, the ability to rub elbows with models, and a diverse line up of musical guests but what they got was half constructed emergency shelters, cheese sandwiches, and an entire island devoid of bathrooms.
Ironically, the harbinger of doom might have been Thursday before the event started when Blink-182 themselves suddenly dropped out because they didn't believe the promoters were prepared. The source is adamant, however, there was no intent to defraud party goers, the entire situation boils down to inexperience and –in his words– a "millennial gone wild."
"There was gross mismanagement and a general misunderstanding of how events like this unfold and that purchases weren't being vetted… At no point in time if you look at the big picture does it appear that there was ever a criminal element… It was just the idea of a 20-something who unraveled… The moral of the story is that no one looking to dupe consumers goes and purchases such benign products at tens of thousands of dollars. Instead, they would take the money and run."
Billy McFarland –the founder and promoter of Fyre Fest– hasn't responded to a request for a comment, but he is pretty busy with the wire fraud, and numerous civil cases brought against him by party goers.