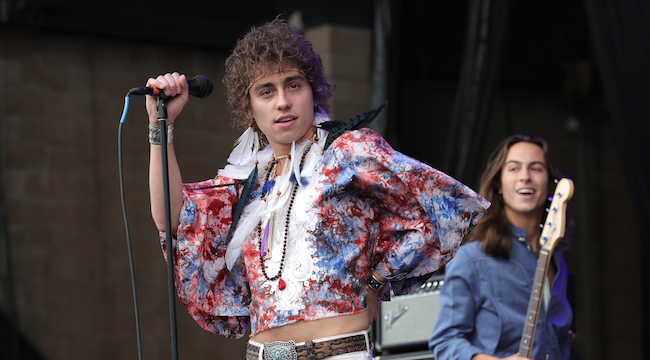 At this point, there's really no denying that Greta Van Fleet are this millennium's answer to Led Zeppelin. That seems to have been the dominant storyline about the Michigan band during their rise over the past year, and for great reason: Aside from singer Josh Kiszka's near-facsimile approximation of Robert Plant's iconic vocals, the band behind him knows how to rock like it's the early 1970s. Their upcoming album Anthem Of The Peaceful Army is one of the year's most anticipated, and before it drops on Friday, they've shared a new single, "You're The One."
Greta Van Fleet know their way around a big rock tune, and this one is ready for a stadium. It fits in well with the tradition of Led Zep's acoustic-leaning tunes, and most importantly, it features a huge and catchy chorus that is begging to be chanted by a festival crowd: "You're the one I want / You're the one I need / You're the one I had / So come on back to me." It's a dose of nostalgia, for sure, but aside from that, it's a gorgeous song that features a sense of timelessness that few modern rock bands could pull off.
Listen to "You're The One" above.
Anthem Of The Peaceful Army is out 10/19 via Republic Records. Pre-order it here.