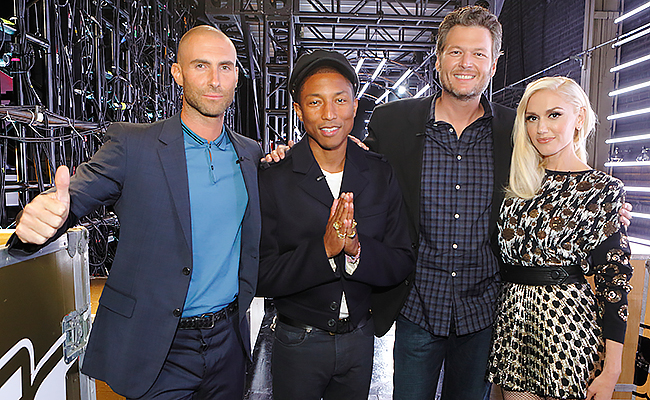 In a world that has TV shows like The Bachelor, Millionaire Matchmaker, and Dating in the Dark with the sole purpose to help people find love, The Voice is one that most wouldn't expect a romantic relationship to manifest from. And yet, that is the case, as publicists for Gwen Stefani have confirmed that the recently divorced No Doubt lead singer and her fellow coach on The Voice, Blake Shelton, have "very recently" started dating. Shelton is also recently divorced after breaking up with country music star Miranda Lambert this summer. Stefani divorced Bush lead singer Gavin Rossdale after 13 years of marriage in August. You may have heard that she wrote a new song about the whole thing.
The rumors of romance for Stefani and Shelton have been swirling for a few weeks, especially after the two spent a romantic Halloween weekend together. On Ryan Seacrest's radio show Tuesday, Gwen was asked questions about the budding romance, but avoided them by saying, "I'm not going to answer that right now, but I think he's hot, don't you?" Blake expressed his happiness by tweeting out, "So many great things happening in my life," shortly after the rumors were confirmed Wednesday.
We know the couple has good chemistry together from when they appeared on The Tonight Show in September. While we may not know what the future holds for the new couple, we do know that they should stick to their respective genres and not cover R&B songs.
(via Mashable)