Doja Cat's upcoming album might've been titled Hellmouth, but social media is wishing hellfire and brimstone on her rumored new relationship with J.Cyrus. Earlier today (June 9), TMZ shared photos of the "Say So" rapper's Los Cabos, Mexico vacation. In the sun-kissed images, the entertainer is seen kissing the former Vine star. So, is Doja Cat dating J.Cyrus?
Neither Doja Cat nor J.Cyrus has shared a direct statement regarding the rumors. The comedian may have subtly addressed the internet's uproar, though: Cyrus took to his Instagram Story to upload a photo of a clown with the caption, "The Internet isn't real," between vacation photos.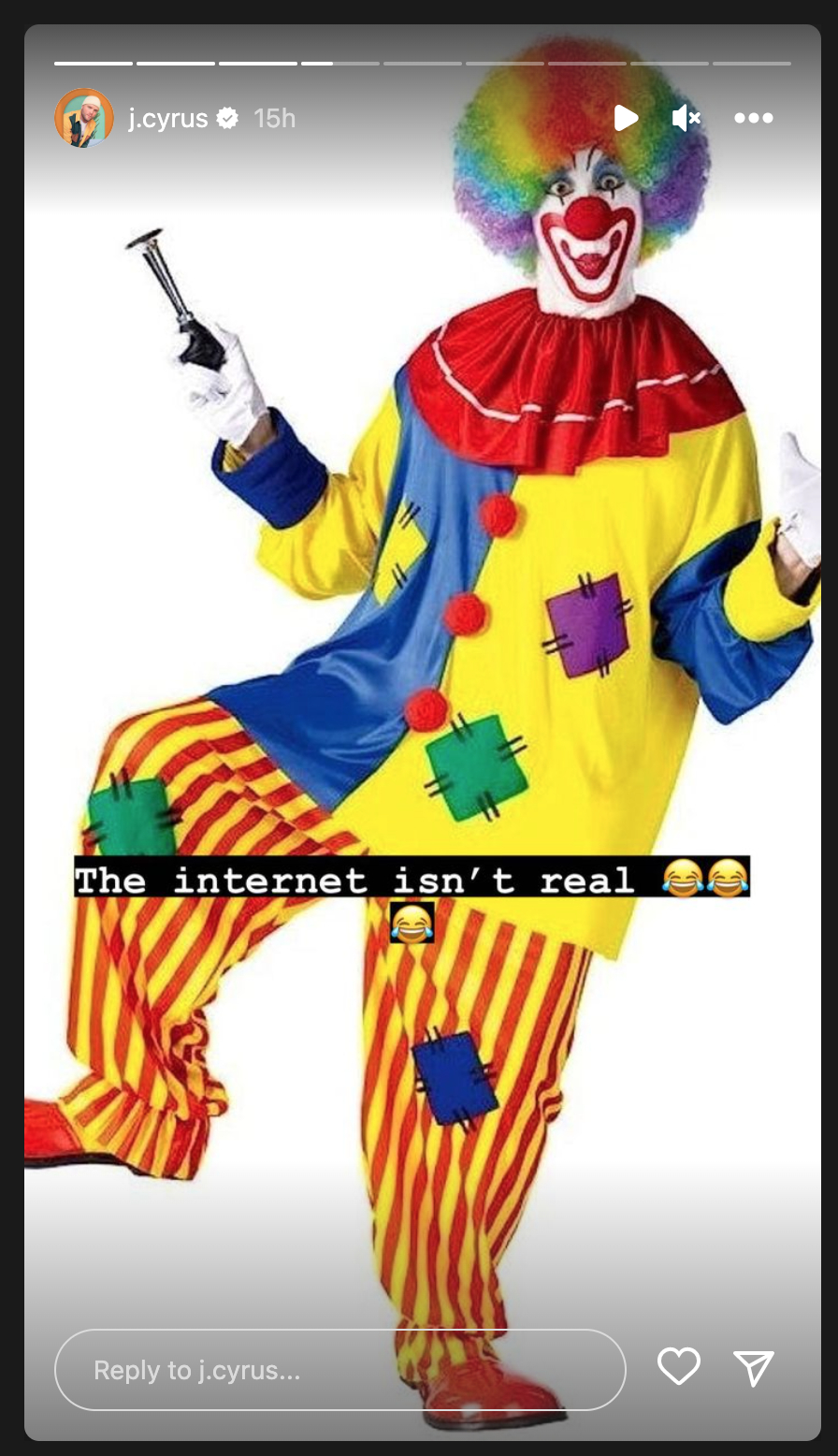 Instead of addressing the rumors, the musician uploaded a video to her Instagram profile, seemingly promoting her forthcoming album.
Fans of Doja Cat are urging her to cut her losses now and walk away from the relationship due to J.Cyrus' past controversy.
In the past, Doja Cat has spoken candidly about her battles with depression due to the stresses she has faced as a public figure. The pushback from this rumored romance could cause the singer to spiral if fans continue to criticize her online. Supporters of the Grammy Award winner hope this doesn't become another romantic saga similar to Taylor Swift and Matty Healy.