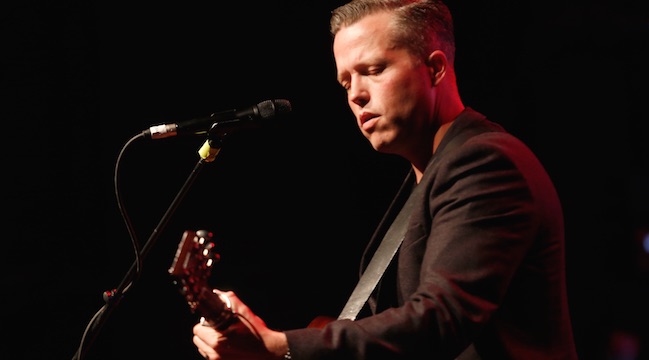 We knew a new album from Jason Isbell had to be in the works, but today he's confirmed that it's not only on the way, but coming this summer. Isbell spoke to Nashville's independent radio station The Lightning 100 this morning and revealed the details behind his next record: It's called The Nashville Sound and will be out this June, 6/16.
Along with the album release news, Isbell also shared some exciting upcoming dates at Nashville's historical venue The Ryman, which probably tie into a full tour that hasn't been fully unveiled yet.
The Nashville Sound follows up Isbell's 2015 Grammy award winning record Something More Than Free, and 2013's Southeastern, the latter of which was his first album as a sober man. This pair of solo albums have created a new era for Isbell, who released three solo records before them, and was a member of the Drive By Truckers for several years as well.
It's sort of interesting that he chose to name his new album after Nashville given the fact that Isbell is notoriously one of the alt-coutnry songwriters who operates on the fringes of the country music industry's well-oiled machinery. He's an independent artist without the backing of a major label or country radio, and this title could well be a commentary on an industry that artists like Sturgill Simpson have railed against in the past.