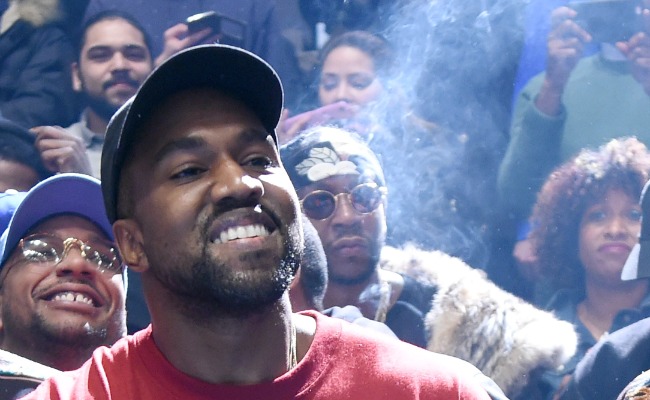 Personal debt can quash your joy, limit your ambitions, and force you to point an open hand in the direction of friends and family when things get tough and your mortgage, credit card, or student loan bills feel like they're sitting on your chest. But have you tried to reach out to a billionaire for a handout so that your creative wings are allowed the full breadth of freedom that they (and your public) deserve? That's what Kanye West is doing after telling the world that he's $35 million in debt. And just in case his pleas to Mark Zuckerberg (and Google co-founder Larry Page) aren't enough, he's asking all of us to nudge the Facebook founder to kick in $1 billion in the name of fostering more Kanye art.
So, why should you use your daily FaceTime call with Zuckerberg to hook him on the Yeezy cause?

These are sound arguments, but Zuckerberg (and Page and other Silicon Valley 1 percenters) donate a lot to charity; couldn't that money go toward something more worthwhile than serving as a slush fund for Kanye's imagination?
Say what you will about the value of an education for kids who might not get that chance without help, $25 million in the name of fighting Ebola, and donating almost certainly billions of dollars in Facebook shares to charity, but none of those things can flaunt a track record of making "sh*t dope" or promise to "make the world dope."
Just look at this philosophical musing that West dropped after his sales pitch.
Can we, as a society, afford to cloud a mind with financial stress or worry when it is capable of asking the big questions that we should all ponder?