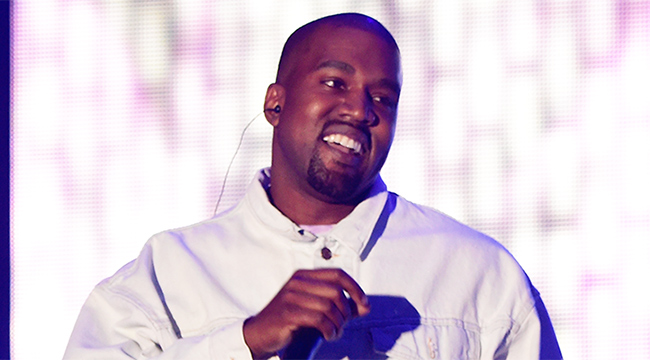 Kanye West's fans think they have the perfect answer to who should replace Adele at next year's Super Bowl.
On Sunday, they took their cause to Twitter after news broke that Adele kindly declined the invite to perform in Houston at the annual event. The NFL and Pepsi later released a statement indicating Adele was just one of "several artists" they were in talks with and no one had been selected just yet.
Which prompted fan site Team Kanye Daily to sound the alarm for Yeezus' disciples to mount for a social media campaign to include Kanye in the mix of possibles. They sent out a message that read "Tweet: '#KanyeWestForSuperBowl51 @NFL @SuperBowl' with a photo/video of Kanye performing!!" and, of course, the call was met with a flood of responses.
Of course, the chances of the NFL selecting Kanye to perform on one of the world's biggest stages are slim at best.
Although it would be a great show, the league has played it relatively safe since the 2004 nipple incident involving Justin Timberlake and Janet Jackson by choosing less outspoken artists and ones less likely to pull any surprises. And that's not to mention how Beyonce's performance during the half time of last year's game still is a topic of conversation. Fans will be lucky if they're treated to anything louder and more rhythmic than a symphony orchestra.
But, it has to be a warm feeling for 'Ye to know that his fans love the new Kanye as much as the old Kanye.