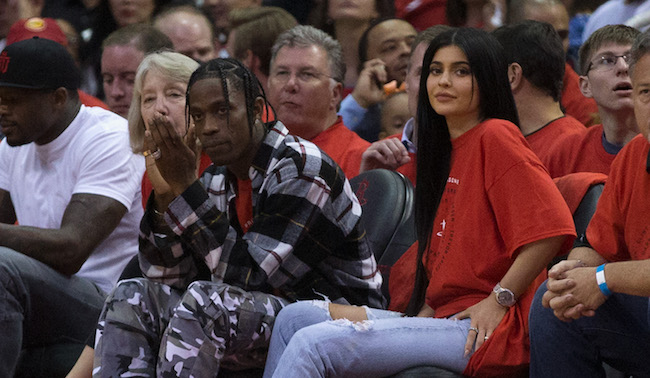 In journalism school they like to say Friday's are the slow days, but clearly they didn't take the Kardashians and Jenners into account, because no day is truly slow while they're out doing just about anything. Take, for instance, the rumor that surfaced Friday afternoon that Kylie Jenner just might be pregnant, which is based on little more than hearsay and a baggy t-shirt but is more than enough to cause the internet to implode.
Toss in the details about Kylie's brief relationship with the alleged father Travis Scott, and the long history with her ex Tyga and you've got all the details you need for a salacious story and a weekend full of memes, gifs, vines and everything else that makes Twitter's reactions to the happenings of the world so hilarious.
Of course, though Kylie and Travis have their legions of fans, they're not exactly well-liked by the most vocal of folks online, so most just couldn't wait to spout off about the couple and their rumored new addition. Whether it be the idea of what the child will look like, or Tyga's reaction to the news or even the meta commentary about people saying they don't care about Kylie only to pop up whenever she is mentioned, the reactions to the latest rumor are spectacular.
https://twitter.com/ChapD_/status/911355968608387072