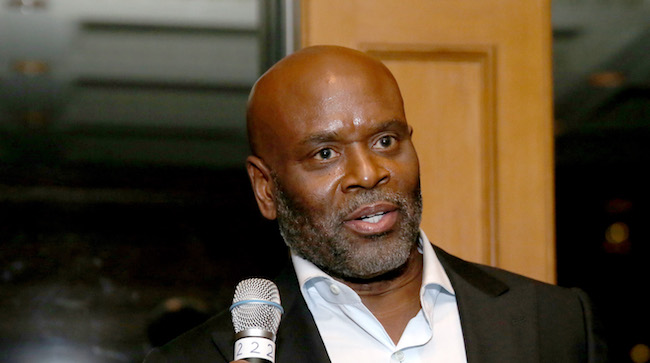 Last week, it was announced suddenly that L.A. Reid, longtime music exec, founder of Hitco Publishing Group and former judge of The X Factor was done as CEO of Epic Records. The news was a bit stunning, as Reid had seemingly orchestrated a surge back to relevance for the label with urban acts like Future, Travis Scott, DJ Khaled and pop acts like Meghan Trainor and Fifth Harmony. When Reid's departure was announced, Epic owned the newest No. 1 song in the country with DJ Khaled's "I'm The One" featuring Chance the Rapper, Lil Wayne, Justin Bieber and Quavo.
Now, the focus becomes a little bit clearer as to why Reid was ousted. A new report from the New York Post claims he was accused of sexual harassment, in a letter sent to Julie Swidler, Sony Music's General Counsel back on March 22nd. According to the Post, Reid is accused of making "inappropriate physical advances" toward an assistant at a company holiday party last December. The assistant also reportedly claims the married Reid made advances toward her while the two were at a hotel on a business trip, including asking her to lay in the bed with him.
Variety has verified the letter to Swindler exists and also discovered that there were "multiple" claims against Reid and that Sony spent most of the past week negotiating the terms of his departure. Eventually, his exit was announced by the company on Saturday in a one-sentence statement that read "L.A. Reid will be leaving the company" without any further details.