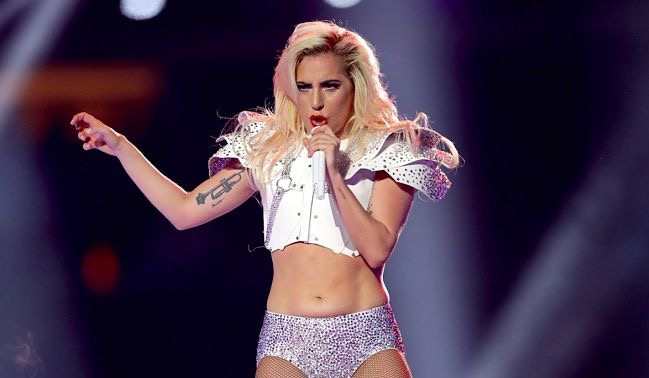 Lady Gaga's career-spanning Super Bowl performance was one of the more entertaining halftime shows in recent memory — especially the part where she did her best Sting impression — but viewers still found things to criticize. Not about how she sounded (which was great), but how she looked (which was also great). Twitter lit up with confounding tweets like, "Lady Gaga gotta cover that stomach back up," and "Lady Gaga ate too many babies at spirit cooking. Her tummy is a LITTLE CHUBBY," whatever the heck that means.
Gaga responded to the body-shaming on Instagram, where she wrote, "I heard my body is a topic of conversation so I wanted to say, I'm proud of my body and you should be proud of yours too." She continued, "No matter who you are or what you do. I could give you a million reasons why you don't need to cater to anyone or anything to succeed. Be you, and be relentlessly you. That's the stuff of champions. thank you so much everyone for supporting me. I love you guys." Gaga's message resonated with her Little Monsters.
Lady Gaga is performing with Metallica at the Grammys on Sunday, then hitting the road for a five-month tour beginning in August. If you don't have anything nice to say about her, stay at home. Also, be better.
(Via Lady Gaga Instagram)