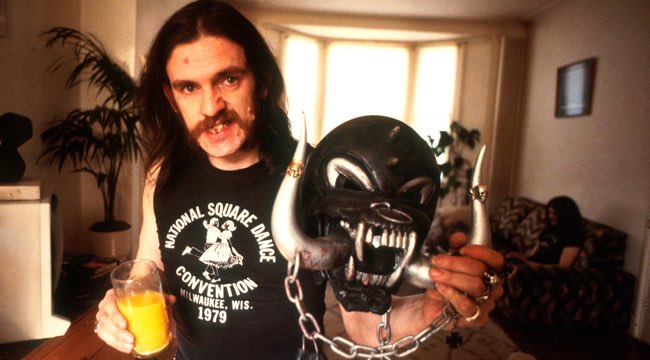 On Monday evening, we brought you the sad news that the venerable Lemmy Kilmister passed away at age 70. The Motorhead frontman battled with several health issues, which he discussed with us in October a few weeks after he cut a show short. Yet he kept on rocking in the aftermath. On Saturday, the Ace of Spades reportedly learned he was afflicted with cancer, and he has been taken from this world too soon.
Lemmy's uncompromising ways made him an icon. Unlike many other metal bands who softened up over the years to become radio friendly, Motorhead never yielded. I watched the band play at the legendary Cain's Ballroom in 1996 (along with Dio, who passed in 2010 at age 67), and it was an event. Lemmy did comment upon the lack of quality adult clubs in the area, which goes to show that his sense of humor was always intact. Twitter has seen a vast outpouring for the storied frontman, beginning with Ozzy Osbourne, who called his friend "a warrior and a legend."
Motley Crue's Nikki Sixx bid farewell to a "pillar of dignity." This is such a strong rock 'n' roll photo.
Gene Simmons of Kiss stepped up with a hug and a Diet Coke.
Cinderella guitarist Jeff LaBar gave a tattoo shoutout.
The deluge of sad reactions began, including words from Megadeth's Dave Mustaine, Velvet Revolver's Dave Kusher, Ice T, Neil Gaiman and more.