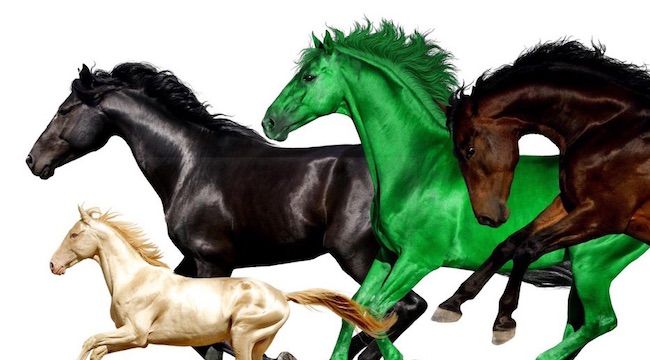 Remember Mason Ramsey? You may know him as the Yodeling Walmart Kid, since early last year, he went viral after video of him yodeling at a Walmart spread online. The 12-year-old has since parlayed that notoriety into a legitimate music career: He performed at Coachella last year, and he's on tour right now. Well, now he's being thrust back into the spotlight, as he is one of the featured guests on the latest Lil Nas X remix of "Old Town Road," which also features Young Thug and Billy Ray Cyrus.
Naturally, the internet is loving Ramsey's contribution to the song, especially the lyric, "If you ain't got no giddee up then giddee out my way."
Lil Nas X teased the remix yesterday, first by posting the single art, and then challenging fans to guess who the featured guests are. While Ramsey's inclusion came a little out of nowhere, Thug's appearance was more expected. Lil Nas X and Thug have teased a Thug-featuring remix of the song as far back as April, when Thug posted a snippet of his verse, and when Lil Nas X shared a photo of the two of them.
Listen to the Young Thug and Mason Ramsey remix of "Old Town Road" above.