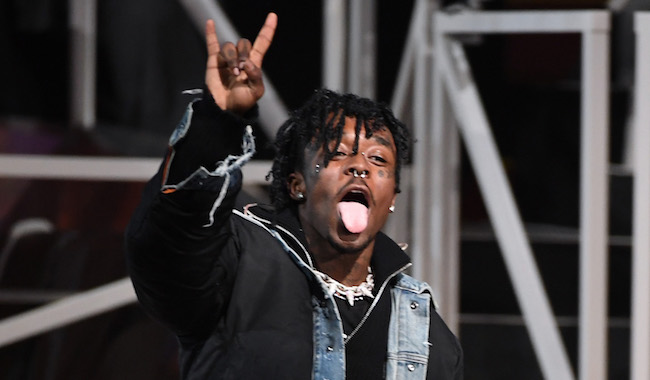 Lil Uzi Vert has not made his fandom of rock legend Marilyn Manson a secret. Earlier this year at Coachella, he unveiled a sparkling, 100 karat choker with a massive 55 karat Marilyn Manson pendant put together by famed jeweler Ben Baller, and just this week he revealed his plan to make a Manson-inspired rock album. As it turns out, the duo has sparked a bit of a friendship and Uzi shared a picture on Instagram of himself with the man he calls his "evil twin" in the caption — in Korean for some reason — and Uzi looks downright ecstatic.
https://www.instagram.com/p/BYgLbJIggRH/?taken-by=liluzivert
What the two do together is anybody's guess, though Uzi told Zane Lowe he "hates" Marilyn, and that they "don't talk about music" whenever they do get the chance to chill together. "We just be like turnt up, but like turnt up in a professional, unguided way," he said of the friendship without indulging more details.
It's been an exciting week for Uzi, as his new album Luv Is Rage 2 is set to top Billboard's album chart next week, and he even got to tear down the VMAs stage with an Ed Sheeran-assisted version of his hit "XO Tour Llif3." With as huge as 2017 has been for Uzi, all he really has left to do is follow through with that plan to make a rock album.