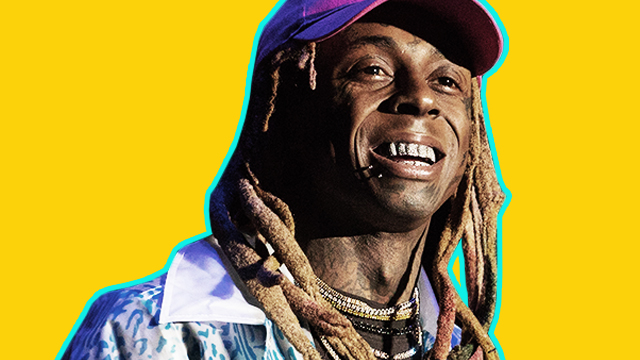 Ideally, the Grammy award for Best Rap Album would be a coronation for the artist whose project captured the hip-hop public's attention more than any other. Unfortunately, though, the Grammys are as likely to blow it by picking Macklemore over Kendrick Lamar as they are to reward greatness. So much of the drama and tension surrounding the award showcase isn't about which rappers win awards as much as it is bemoaning who didn't.
It makes sense that Drake boycotts the ceremony and J. Cole has given it the four-letter salute, but the hip-hop community still pays attention to the Grammys because they know how momentous it can be when the committee makes the right selections. For instance, when Lil Wayne took home four awards for Tha Carter III in 2009, including Best Rap Album, they got it right in grand fashion. It's one of the few times that the committee managed to contribute to a classic hip-hop moment by awarding the right artist.
For most of the aughts, Lil Wayne had been steadily packing bar on top of bar on his quest to embody his self-fulfilling prophecy of being The Best Rapper Alive, and 2008 was inarguably his coming out party. His Carter III studio album sold a million records in a week, "A Milli" joined the pantheon of classic rap singles, and even Jay-Z ceded the figurative throne to him by calling him "my heir" on "Mr. Carter." By awarding him for Best Rap Album, Best Rap Song, Best Rap Solo Performance, as well as Best Rap Performance By A Duo or group for "Swagga Like Us," the Grammys made sure his iconic 2008 would be documented in their annals.
A Grammy should be the cherry on top for every incredible run in rap history, but rarely has that been the case. Consider the watershed hip-hop moments that the Grammys have been outside the bubble on: Tupac dropped the first double-album in rap and literally had All Eyez On Him in 1995 — except those of the Grammy committee, apparently. Notorious B.I.G's Life After Death was a nearly flawless double-album that dropped weeks after his death, but was snubbed for Puff Daddy's No Way Out. DMX kicked in the door as a hip-hop superstar with two albums in a year, and neither won a Grammy. 50 Cent had one of the biggest debuts in music history in 2003, but didn't win best new artist. Kendrick Lamar's Good Kid Maad City is heralded as the gold standard for the modern generation of hip-hop, but lost in three out of four categories to Macklemore in 2014.
Throughout the past 30 years, the Grammys have proven Jazzy Jeff's "out of touch" criticism right by consistently failing to make the choice that reflects the momentum of the rap game. These errant choices aren't just laughable, they're disrespectful. They portend that the pulse of the hip-hop community has never mattered as much as that of a Grammy committee that didn't even respect rap enough to air its inaugural award in 1989.
And the implications of a Grammy win aren't just about mere validation from strangers, wins help put more money in an artist's pocket. Black Enterprise reported on the "Grammy Bounce" of "at least 55% in concert ticket sales and producer fees during the year following a Grammy win." The article even references David Banner doubling his producer fee from $50K to $100K after producing Wayne's "Lollipop," which won for Best Rap Song.
Black musicians have a hard enough time commodifying their work despite stingy record deals and other entities vying to exploit them. When they release widely regarded music, they deserve to have their greatness documented in a manner that is bankable. It's hard to thump your chest about intangible titles like "hottest in the streets" or "the best rapper alive" during a negotiation and expect them to hold weight. But "Grammy winner" speaks a lot more for your impact — or it should, in theory.
Even Wayne himself excitedly noted on his 2010 Behind The Music episode that, "I don't care if they're talking about the news of me going to jail," he says. "It's 'the Grammy Award-winning Lil Wayne (going to jail).'" Sadly, that was the case when he spent 2010 in New York's Rikers Island jail for gun possession, but his point remains: The Grammys are entrenched in popular culture as the top award body for popular music, and winning one has an undeniable cachet that stamps you for the rest of your life.
There's much that can be said about artists and fans feeling like Black art needs to be "validated" by predominantly white institutions, but any award show presenting itself as the authority of an art form should be challenged to make the right choices and properly acknowledge watershed moments in every music genre, including rap. 40 years from now, people will be able to look at the results for the 2009 Grammy ceremony and realize that Wayne had an amazing 2008. Unfortunately, that's not the case for every canonical hip-hop artist, a circumstance that needs to be evolved with massive overhauls of the Grammy committee and categories. These institutions are veritable museums which chronicle the seminal work of a given era, and we need to make sure the right exhibits are on display. That's the case for 2009 and Tha Carter III.