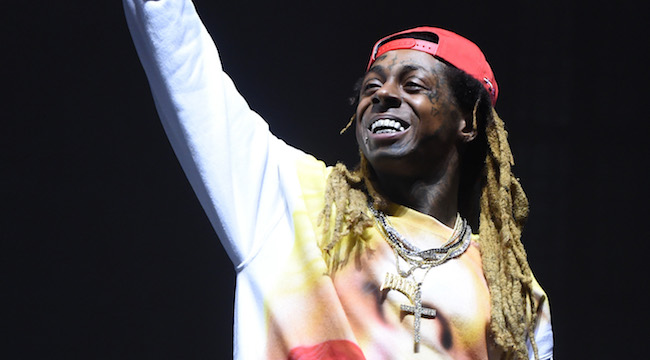 Reginae Carter, rapper Lil Wayne's daughter, said that her dad was "doing fine" after suffering a seizure and being discovered unconscious in his hotel room in Chicago over the weekend. On Monday, she tweeted, "My dad is doing fine, everyone! Thanks for the concerns. You guys are amazing!" She also added, "Don't believe everything you hear," perhaps alluding to rumors that the seizures are caused by drug use, a claim that Wayne has repeatedly denied.
Wayne has suffered a number of highly publicized seizures in recent years, leading to hospitalizations, canceled concerts, and emergency plane landings in the last year. Wayne maintains that the seizures are the result of epilepsy he's suffered since childhood, and that most of his episodes are not publicized or reported.
The most recent incident, reported by TMZ, occurred in the rapper's hotel room in Chicago, where he was discovered unconscious and rushed to a nearby hospital, where he had another seizure while under care. Though he had a show in Las Vegas with Rae Sremmurd late Sunday, his doctors advised against discharging him because he has had seizures while flying before. Miss Carter's Twitter message was the first update on the situation, but a statement from his management is likely to follow.