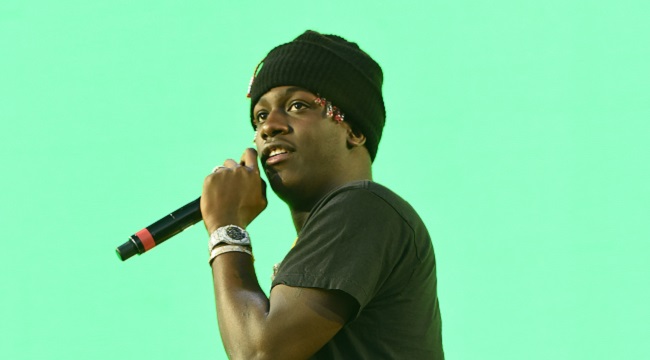 Lil Pump and Lil Yachty have a lot of similarities. They're both polarizing poster boys of hip-hop's modern trap-bounce fusion. They both came out of seemingly nowhere to enter the national conversation off the strength of Soundcloud. They both have incessantly catchy singles with Pump's "Gucci Gang" and Yachty's string of tracks from his Teenage Emotions album. Oh, and the mere mention of both of their names raises the blood pressure of hip-hop traditionalists such as Joe Budden and J. Cole who decry their "mumble rap" catalogs – and appearance.
As two beacons of hip-hop's Generation Y explosion, the two artists probably see the similarities. They also see how much money there's to be made with each other — that's why they're coming together. Yachty took to Twitter to post a screencap of a recent conversation between the two that's sure to please their fans.
Eschewing the red tape of signed contracts or stuffy board meetings – for now – Yachty simply hit Pump up and suggested they record a joint mixtape. Then drop it within the first two months of 2018. Then tour on it. Pump simply replied, "let's do it," before the union was confirmed with a sturdy "eskitteeeeeeett." Somewhere, fans are wondering why it can't be this easy for Cole and Kendrick or Quavo and Travis Scott.
Yachty also announced that his Lil Boat 2 project is still set to drop this year, meaning the Atlanta MC has a busy holiday season ahead of him.