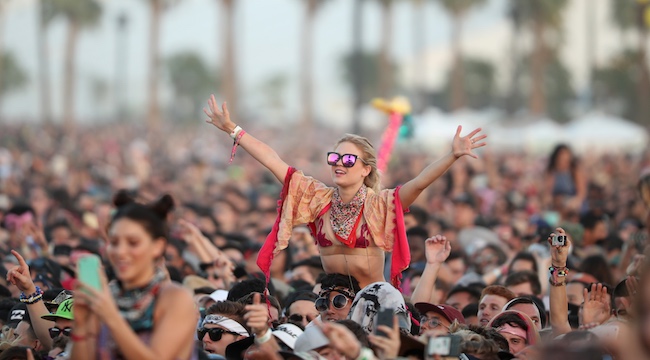 It's no secret that women are under-represented in pretty much every area of the music industry. It's not just pop stars. It's editors, bookers, executives, A&Rs, nearly every single role you can think of in the modern landscape of music is in dire need of more women. Today, the giant live music enterprise Live Nation took a significant step to helping bridge that divide by announcing the creation of a new fund aims to provide access to their significant resources and capital for underrepresented female entrepreneurs in the concert promotions, events and festival spaces.
"As the leader in live entertainment, we want to meaningfully address this issue, change the dynamic and widen the playing field," Live Nation's President and CEO, Michael Rapino said. "The Women Nation Fund is a first step towards empowering new entrepreneurs and creating more opportunity for women in this sector of the live music business."
Going further, the Women Nation Fund will be headed up by a coterie of some of the most dynamic female executives in the music industry today, including Amy Corbin, a promotor with C3, Amy Howe, the Chief Operating Officer for Ticketmaster, Maura Gibson the President of Frontgate Ticketing, and Carrie Davis, Live Nation's Chief Communications Officer to name just a few.