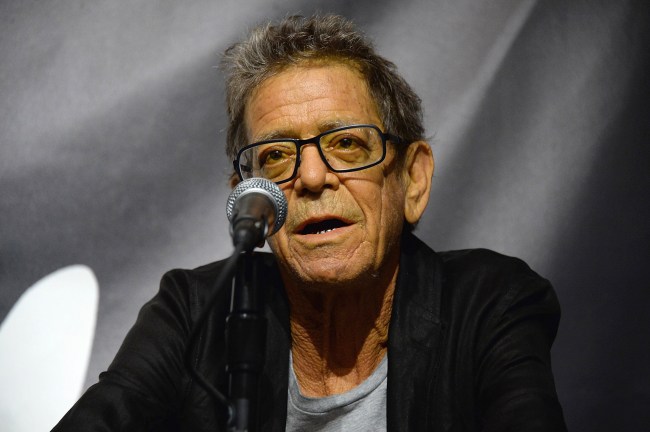 In a recently unearthed interview with journalist Joe Smith from 1987, Lou Reed called the Beatles "garbage" and the Doors "stupid," only one of which is true. The Velvet Underground founder was in a particularly prickly mood that day (the chat happened less than a month after Reed's mentor Andy Warhol died), and he was taking shots at all his contemporaries.
"I never liked the Beatles," Reed said. "I thought they were garbage. If you say, 'Who did you like?' I liked nobody." In the interview, Reed explained the Velvet Underground's purpose was "to elevate the rock & roll song and take it where it hadn't been taken before." He said of the band's contemporaries, "From my point of view … the other stuff couldn't come up to our ankles, not up to my kneecap, not up to my ankles, the level we were on, compared to everyone else. I mean they were just painfully stupid and pretentious, and when they did try to get, in quotes, 'arty,' it was worse than stupid rock & roll. What I mean by 'stupid,' I mean, like, the Doors." (Via)
The masterfully bleak The Velvet Underground & Nico was released in March 1967, the same month Cat Stevens, the Grateful Dead, Peter, Paul & Mary, and Donovan also put out hippy and/or dippy albums. I'm sure Reed, the original bitter commenter, was a fan of them all.
Here's PBS' Blank on Blank animation of the interview.
Via CoS