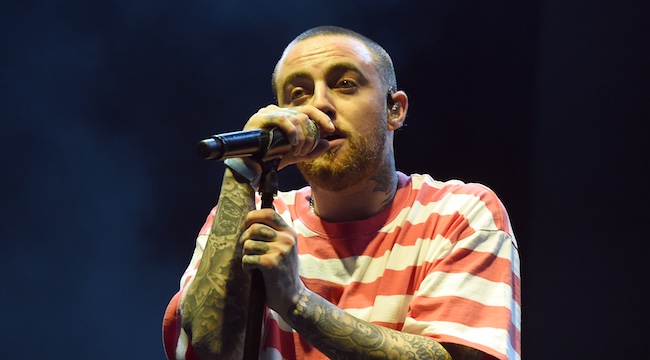 This week ended with some tragic and unexpected news: Pittsburgh rapper Mac Miller has reportedly died at 26 years old. Even at such a young age, Miller had already established himself as a big-time player in the hip-hop world: All five of his studio albums reached the top five of the Billboard 200 chart, including a No. 1 peak for his debut, 2011's Blue Slide Park. His latest and final album, Swimming, was just released on August 3.
Miller made a lot of friends in the music community during his time in the spotlight, and as word of the tragic news started to get out, his friends, collaborators, and fans began to express their condolences. Chance The Rapper called Miller "one of the sweetest guys I ever knew," writing in a tweet, "I don't know what to say. Mac Miller took me on my second tour ever. But beyond helping me launch my career, he was one of the sweetest guys I ever knew. Great man. I loved him for real. I'm completely broken. God bless him."
Wiz Khalifa, a collaborator of Miller, wrote, "Praying for Mac's family and that he rest easy."
Find some other tweets about Miller from figures in the music world and beyond below.