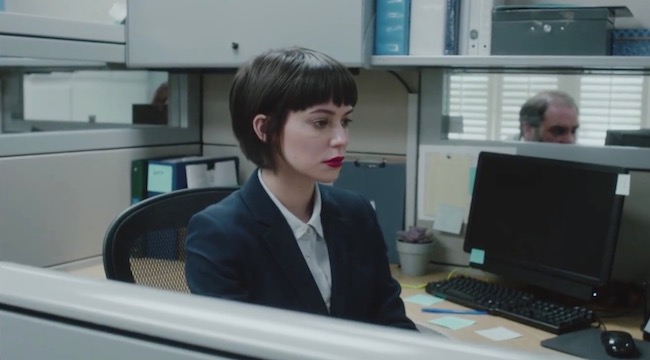 We've all been there, trying desperately to conform to someone else's image of what you should do, how you should look, how you should speak, what kind of things you should like. It's exhausting and can breed serious amounts of self-doubt. That's the feeling that Meg Myers attempted to channel in her newest single and video "Numb."
Directed by Clara Aronavich, the video opens with a shot of Myers sitting inside of a drab cubicle, staring into space, when suddenly a hand appears out of nowhere and adjusts her hair. As the video progresses, more people invade her personal space to rub her face, move her arms, or stroke her body. It's a bit unsettling, but there's a purpose behind it all.
"The song is about how I was feeling when my record company was looking for something out of me that just didn't feel right for many reasons," Myers revealed.. "I was frustrated and it came through in this song. I discovered that this feeling was something I've experienced my whole life and decided to look within and confront it. I wanted the video to make the viewer experience this uncomfortable feeling."
Having signed recently with 300 Entertainment, we can only hope that she's enjoying a new amount of freedom these days with her creativity. Her new album under their prevue, Take Me To The Disco, is set to drop on July 20.