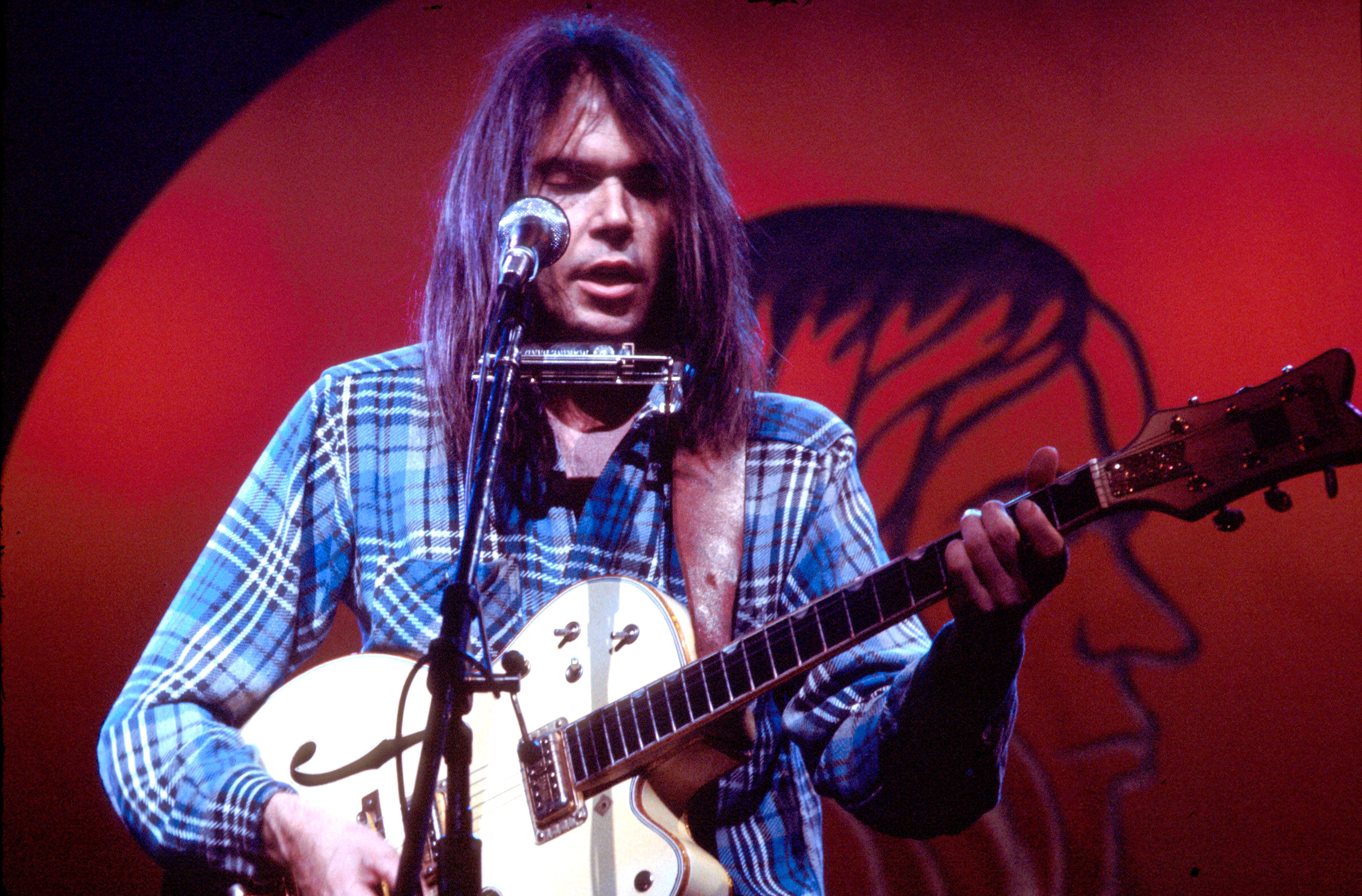 After a long, long, long gestation period, today, Neil Young has finally shared his immense musical archive online. Click on over to his official website, and you can get lost in over 50 years of recorded history, including his solo material, as well as projects cooked up with Crosby, Stills, Nash & Young, as well as his earlier group Buffalo Springfield, totally for free.
"We developed [the archive] to provide fans and historians with unprecedented access to all of my music and my entire archive in one convenient location," Young wrote in a lengthy welcome letter.
Even more enticing for the diehards who've already heard Harvest and Zuma more times than they can count, the archive also contains a wealth of material never released before. "These are projects I did not release at the time for one reason or another, and many of the songs subsequently appeared on other albums as the years flew past," he wrote. "The archive is designed to be a living document, constantly evolving and including every new recording and film as it is made. It is not yet complete as we are still adding a lot of detail to the older recordings."
As you would expect from the dude who created the Pono player, the music as presented is, for the most part, all uploaded in some of the highest definition technologically possible. "Full resolution is attained with no compression, unlike any other streaming service to date," he boasted. "Full resolution is attained when your bandwidth is high enough to play back all the quality of each individual recording. This is as good as it gets."
To celebrate the launch of the archive as well as the release of his latest album The Visitor, Young will be performing a special, intimate show tonight in his hometown of Omemee, Ontario.