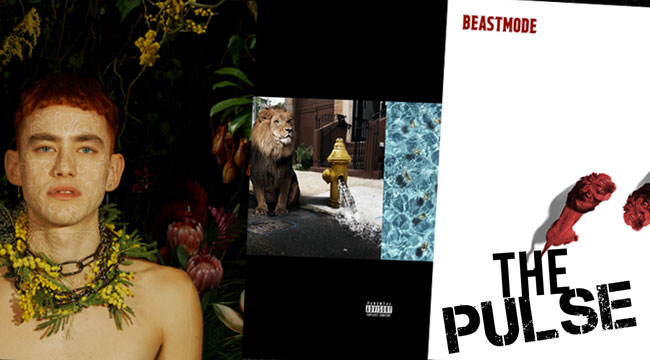 The Pulse is the Uproxx Music guide to the best new albums, mixtapes, and other music releases that matter this week. Find our complete list of the records coming out in July here.
Hip-hop heads woke up to a pair of exciting surprises this morning. First, Meek Mill dropped a new EP, which consists of his first new music since he was released from prison in April. Second, Future also shared a previously unannounced release: Beastmode 2, the follow-up to his 2015 Beastmode mixtape and his first solo full-length project since last year's Hndrxx. This week also saw new records from Years & Years, Avey Tare, and others.
Meek Mill — Legends Of The Summer EP
Meek Mill hasn't been able to release as much music as he'd have liked to since his 2017 album Wins & Losses, due to his ongoing legal trouble. He's back with a new mixtape now, though, and it features "Stay Woke," which he performed with Miguel at the BET Awards last month.
Future — Beastmode 2
Future and Zaytoven have teamed up for another Beastmode installment, and like its predecessor, the new one keeps the tracklist tight and concentrated, clocking in at a paltry (by contemporary hip-hop standards, anyway) nine tracks. Save for the one feature from Young Scooter, it's mainly just Thug and Zaytoven doing their thing and doing it well.
Years & Years – Palo Santo
Their debut album made them stars in the UK, and now Years & Years are back with their highly anticipated sophomore effort. It's led by "Sanctify," which combines R&B and synthpop influences to create what sounds like a modern, more indie-leaning interpretation of NSYNC or early Justin Timberlake.
Avey Tare — Essence Of Eucalyptus
A companion to his 2017 album Eucalyptus, Avey Tare's new EP is only four tracks long, but those four songs make up an album-length 30 minutes. The EP features remixes of Eucalyptus songs by his Animal Collective bandmates: Panda Bear, Geologist, and Deakin, so in a roundabout way, this could sort of be considered a new Animal Collective release, since the whole gang's here.
Con Brio — Explorer
Summer is a time for having fun, and the new album from the San Francisco group is a perfect soundtrack for those moments. "I Wanna," for example, is a fun disco-influenced track, like Bruno Mars and Chromeo but with more of a soulful bend.