Indie music has grown to include so much. It's not just music that is released on independent labels, but speaks to an aesthetic that deviates from the norm and follows its own weirdo heart. It can come in the form of rock music, of pop, or of folk. In a sense, it says as much about the people that are drawn to it as it does about the people that make it.
Every week, Uproxx is rounding up the very best of the indie releases from the past seven days. This installment includes new singles from the singular voices of James Blake and Anohni, records from under-the-radar acts like Jo Passed and The Love-Birds, and a Mutual Benefit song that reminded us why we fell in love with that project in the first place. It was a very good week.
Mutual Benefit — "Storm Cellar Heart"
It feels like a different world that welcomed Mutual Benefit's breakthrough Love's Crushing Diamond in the world in 2013. But the great thing about Jordan Lee is that his gentle, sprawling compositions are as timeless as landscape paintings. On "Storm Cellar Heart," everything that Mutual Benefit does well is present, standing magnificently ornate and unaffected, like a ship stuck in a bottle.
The Love-Birds — In The Lover's Corner
Fans of Teenage Fanclub, Bright Eyes, and Big Star should rejoice hearing the debut album from this San Francisco band. Though the influences may not be particularly en vogue, The Love-Birds prove that some things remain timeless in the rock and roll world. The songwriting is inviting in this humble collection, with this young four-piece sure that by sticking to their tastes, they'll find their place in the world. They couldn't be more right.
Jo Passed — Their Prime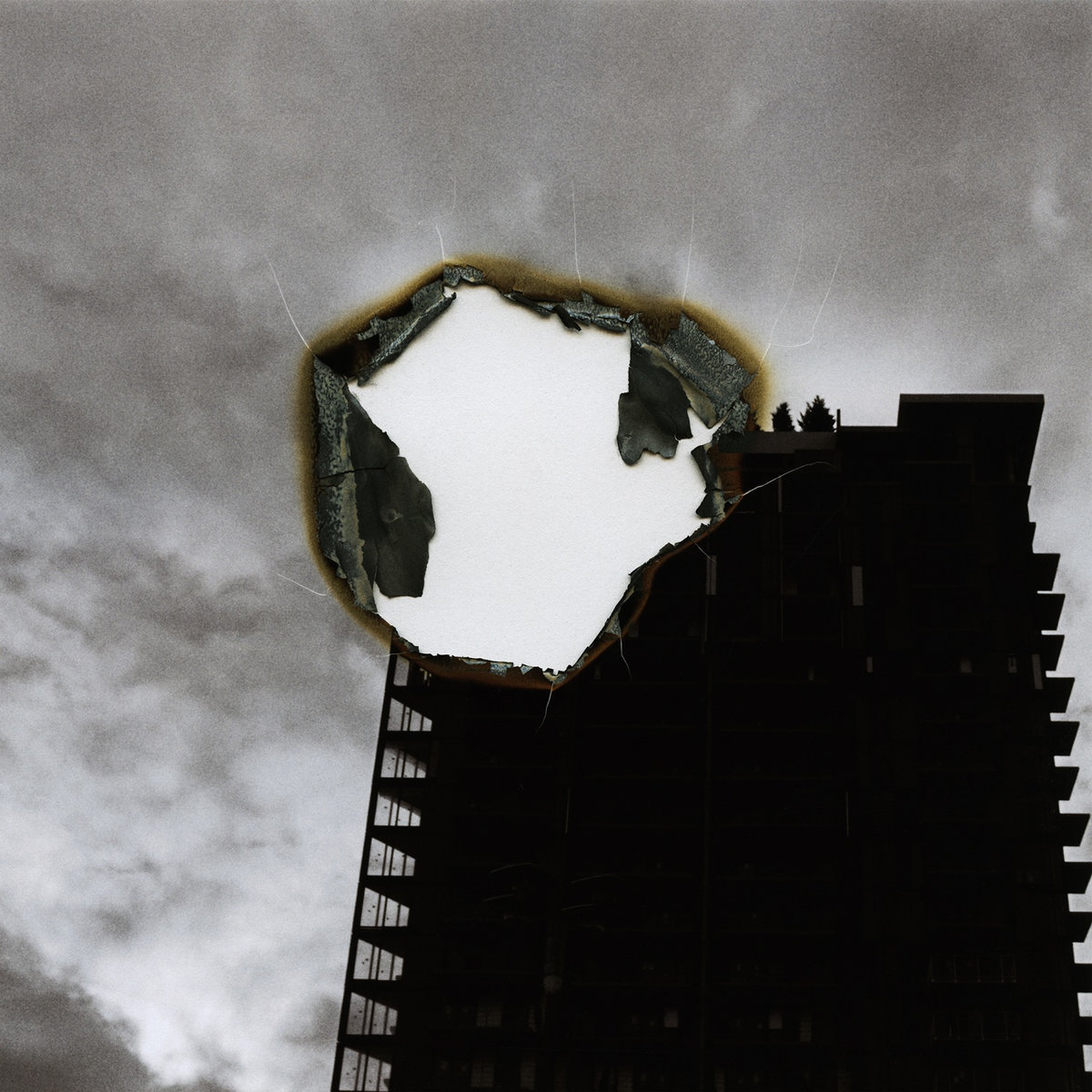 Sub Pop's latest introduction to the world, Jo Passed brings psych rock from a north-of-the-border region better known for more traditional indie. Pink Floyd and Sonic Youth are touchstones here, as this eclectic release establishes Jo Passed as the latest band to watch on a label that is known for bands to watch.
Sudan Archives — Sink
Even if you don't have a reference point for Sudanese fiddlers, Sudan Archives still jumps out of the speakers on her latest EP, Sink. By mixing the African influence with experimental electronic and R&B, her music feels like something new in a world where that is very rare. Sudan Archives makes music that literally no one else could, from a perspective that is as eye-opening as it is instantly comforting.
James Blake — "Don't Miss It"
While James Blake kindly requests that you not disregard his music as "sad boy," "Don't Miss It" quickly reveals itself to be so much more than just a mopey tune written by a sensitive dude. Blake's textures, the howling backing vocals, and vinyl hiss of his piano provide another captivating canvas for him to work, and even though the creative lyric video shines a light on words that hide little of his state-of-mind, the tracks is another example of Blake turning his emotional vulnerability into a fine piece of art.

Thunderpussy — Thunderpussy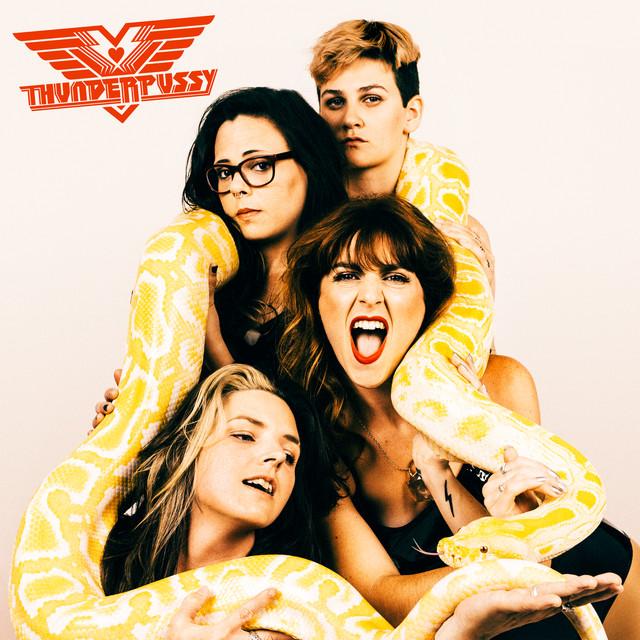 Though this band name can feel intimidating, don't let that scare you off from this exciting Seattle rock outfit. They've already won the favor of Pearl Jam guitarist Mike McCready, who pops up on the album as a guest guitarist, as well as our own Corbin Reiff. According to him, it's "one of the best rock albums of 2018."
Peach Kelli Pop — Gentle Leader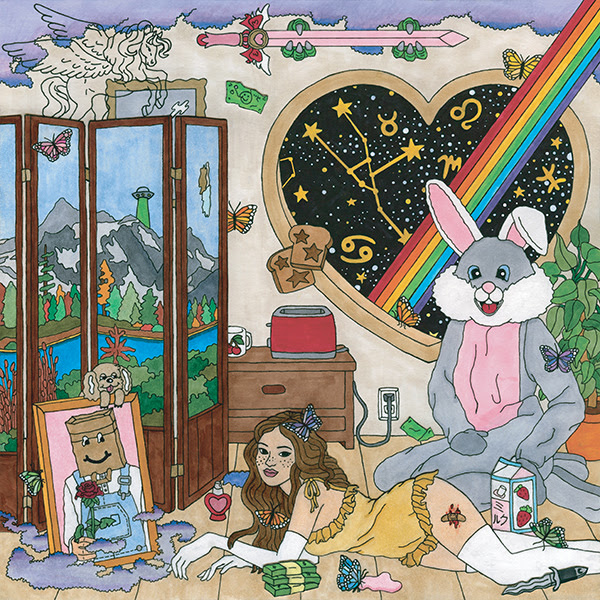 I don't know for sure if this Los Angeles DIY four-piece purposefully chose to release Gentle Leader on the weekend that is traditionally considered the gateway to summer. But either way, it is a match made in heaven, as Peach Kelli Pop's vibrant tracks are perfect for warm weather and bright days. It's the first record that the band has released as a collaborative effort, which only benefits the music's urgency.
Hatchie — Sugar & Spice EP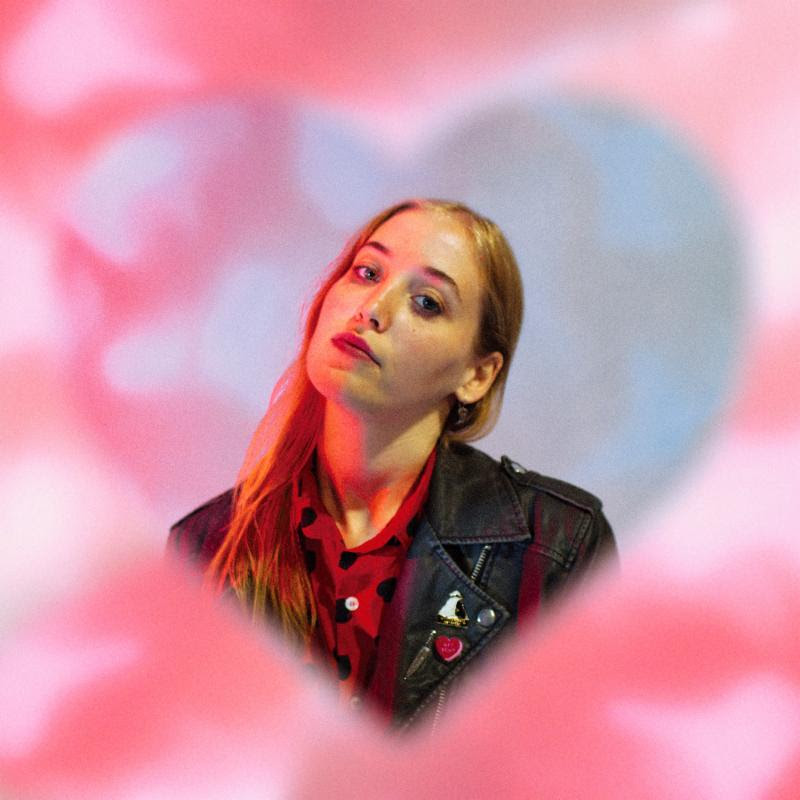 Is there something in the water in Australia? Possibly, but don't discount Harriette Pilbeam's debut EP as Hatchie as piggybacking on her home country's recent influx of indie music attention. Full of gooey pop warmth and lush instrumentation, Hatchie is an inwardly focused solo project from an artist used to working in bands, which makes this collection feel fully-formed despite its relative freshness.
Anohni — "Miracle Now"
Anohni's magnificent 2016 album Hopelessness suffered from its bleak outlook at the future of mankind, but on her latest effort, listeners get a look at what comes after the flood. "Miracle Now" feels like a glimmer of hope from an artist that usually doesn't provide such a respite, its tenderness and peacefulness an alternative to the forebodings of her last full-length.
Liars — "Liquorice"
If you've ever thought Liars genre-hopping tunes would be perfect for the silver screen, you are in luck. The band scored their first-ever film way back in 2014, but it is just now seeing the light of day, even as half of the pair that created it is no longer in the band. And with first taste "Liquorice," fans get an idea of how the cinematic tale of 1/1, which focuses on "sex, drugs, love and loss," will play out.