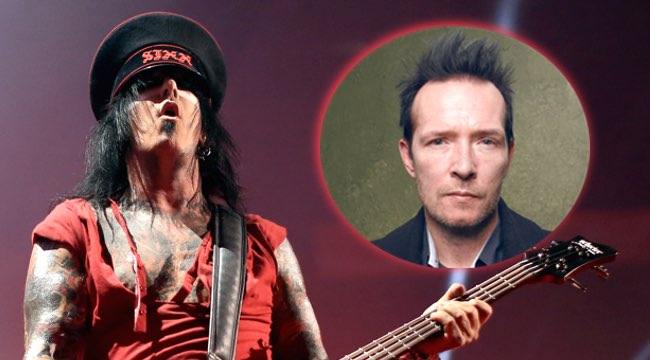 Motley Crue's Nikki Sixx spoke about the legacy of Scott Weiland (who was found dead on his tour bus just over a week ago) during an episode of the Sixx Sense radio show. In doing so, Sixx reflected on his own former drug habit, which he ditched after having children. Toxicology reports won't return for another several weeks, but drugs may have been a factor in the loss of Weiland. Sixx hints strongly at his belief that Weiland couldn't beat the lure of drugs. He also expresses distaste for the typical rock-star legend and wishes Weiland could have escaped his fate:
"Unfortunate death, confusing death, wonderful career and a confusing career. Tragic and beautiful. Sadly, what people think a rock star is: Come from nothing, blow up and die. I don't like that version of the story."
Sixx then related an uncanny anecdote about something he had in common with Weiland, which made the news of Weiland's death all the more chilling:

"This is a little bit dark, but Scott took my bus and was sleeping in the same bed that I was sleeping in. And, you know, he was found dead on the bus. And I was just, like, 'God…' It's like so crazy to think how close we all are."
Sixx lamented how Weiland's fate really hit home for a number of rock stars, and he feels terrible for Weiland's young children. Sixx continued to visualize how Weiland's two kids heard the news, and he believes nothing that Scott accomplished musically ("forget the videos for a second and those songs you heard on the radio") can ever take away that pain.
Weiland's funeral services were held on Thursday, and the world saw some Instagram tributes from Susan McKagan and Chris Kushner (wives of Duff and Dave, who bumped elbows with Weiland in Velvet Revolver).
(Via Rolling Stone)