In the world of streaming, it feels like more music is accessible to more people than ever before. Unfortunately, it can also feel like there's more emphasis on the biggest stars in the industry, and less time and space reserved for the middlemen (and women), or the emerging artists who don't happen to get a big groundswell of support right out the gate.
In the interest of both serving those artists who may get overlooked despite their excellent output, and directing discerning fans to records they will enjoy, this is a brief list of albums in the folk milieu that I've personally been enjoying greatly, even if there is no overarching popular narrative spurring them to newsworthy status. These are just great records, clicks be damned. This first list focuses specifically on folk music and what my staff likes to call "Caitlin-core," aka slow-burning, tender songs with excellent songwriting structure and soft, sweet tones.
Faustina Masigat, Faustina Masigat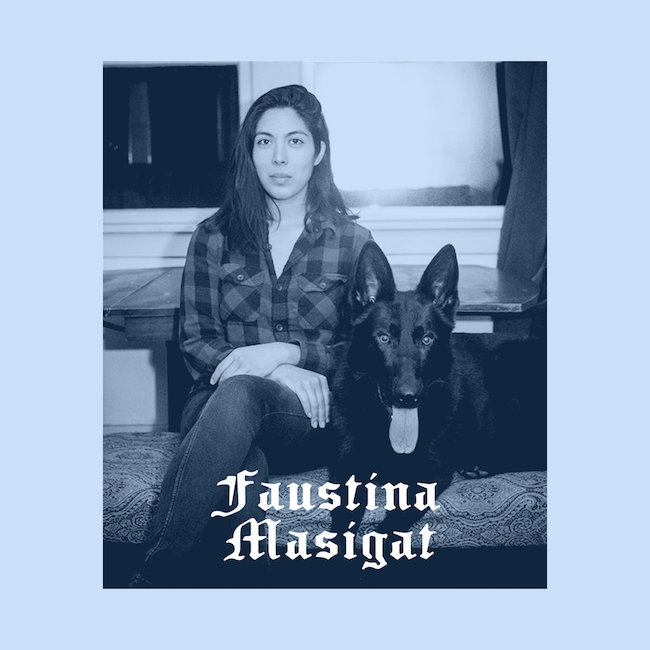 Mama Bird Recording Co. are slowly but surely making a name for themselves as one of the best curators of folk music. Earlier this year they introduced the brilliant Haley Heynderickx to the world, and they've followed that up with another incredibly tender debut from Faustina Masigat. Her self-titled, eleven track record is an example of the principle of "less is more" in action. Though she studied music rigorously throughout college, it was stripping things back that helped Masigat finally put together this spare, lovely collection of bare-bones folk songs. From the bright reflection of "Colored Glass," to the reverent loneliness of "Willie Nelson," Masigat brings a straightforward yet elegant touch to songs about grief, compassion, and the cycles of life.
Brandi Carlile, By The Way, I Forgive You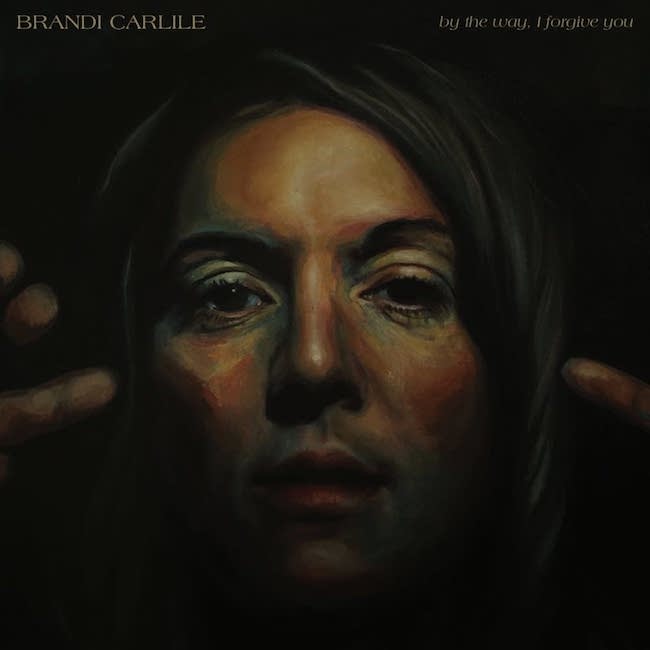 Just one run through this album's stunning opener is so powerful it had me tempted to drop the link into a message and send to someone from my past. Luckily, I wiped away my tears and had some self-control, but "By The Way, I Forgive You" is the kind of unforgettable, unimitable story-song that has made Brandi Carlile a living legend in the folk songwriting community. Of course, the best example of this is 2007's "The Story," which I believe is one of the greatest songs ever written, but there are plenty of challengers on this new record, too. Now on her sixth studio album, Carlile is big enough to go No. 1 on the Billboard Folk/Americana section of the rock chart, but still savvy enough to know when to strip back her enormous band to just a stunning three-part harmony. By The Way, I Forgive You deftly weaves the best parts of traditional folk and country into cheery ballads or sorrowful anthems (or vice versa) that are full of world-building poetics and tiny, wise observations.
Marlon Williams, Make Way For Love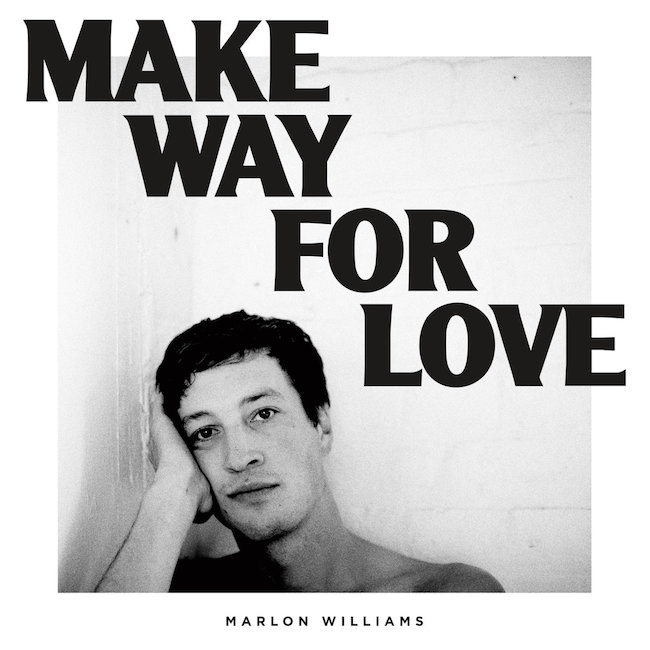 Marlon Williams is a New Zealand crooner who is building a name for himself in the folk world even though he only has two albums out. This year's Make Way For Love follows up Williams self-titled debut from 2016, building on his careworn cowboy vocals and occasionally psychedelic folk melodies. When things get spacey and sweet, Williams shines as the kind of heartfelt singer and lyricist who would've been right at home in the '50s and '60s, and he brings that classic style right into the present with grace and aplomb.
Joan Baez, Whistle Down The Wind
"I'm the last leaf on the tree," Joan Baez sings on "Last Leaf," invoking Eisenhower and the fact that she's outlived even him a couplet later. At 77, Baez is a household name, a living folk legend, and an important figure in the history of protest music and counterculture in general. But on Whistle Down The Wind, she's reflecting on her place in a larger ecosystem, that of the earth itself, and how to reconcile her role in the larger scope of the universe with the small, gorgeous songs that are still pouring out of her. It takes a songwriter as accomplished as Baez to take universal themes and simple melodies and emerge with a work that's on par with her early, legendary '60s offerings. On her first album of new material in a decade, Whistle Down The Wind would work perfectly as a capstone on an already breathtaking career, or the first breaths of a newly-spurred renaissance. As long as you're here Joan, we'll be listening.
S. Carey, Hundred Acres
Often unfairly plugged as a sidekick or afterthought in the career of Bon Iver, the more-famous member of his Wisconsin crew, S. Carey aka Sean Carey sounds very little like Justin Vernon in his solo practice. Though he may work as a drummer and vocalist in that enormous folk collective, Carey's third full-length album, Hundred Acres doubles down on his commitment to a darkly golden sound that incorporate both the feverish intensity and overt tenderness of folk, but moves it steadily into the elegant space of slowcore chamber pop. The record's aesthetic choices draw heavily on the natural environment, from the sweeping, pastoral shot of the album cover to songs like "Yellowstone," "Rose Petals," and the title track. Building cyclical observations into quiet revelations has long been a habit of S. Carey, and on Hundred Acres he takes those habits and refines them for his most gorgeous and self-assured record to date.
Laura Veirs, The Lookout
Well-known for her most recent work with Neko Case and k.d. lang as the collective case/lang/veirs, which began in 2016, Veirs' latest solo album The Lookout is her 10th, and it represents a reflection on life as a parent and creator, as well as an attempt to grapple with the turbulence of American political life of late. According to an interview with NPR, the title track doubles as a call out to Veirs's husband, Tucker Martine, who has produced all her records save the first. At this stage in her career, Veirs sounds polished and poised, even when she's grappling with the distractions and irritations that accompany life as a mom, and in her self-reflection there is an emerging wisdom that those less inclined to see their own flaws will never attain. On The Lookout the Portland songwriter has laid out a blueprint for midlife folk songs of purpose and clarity that achieve both solemnity and irreverence.
Hovvdy, Cranberry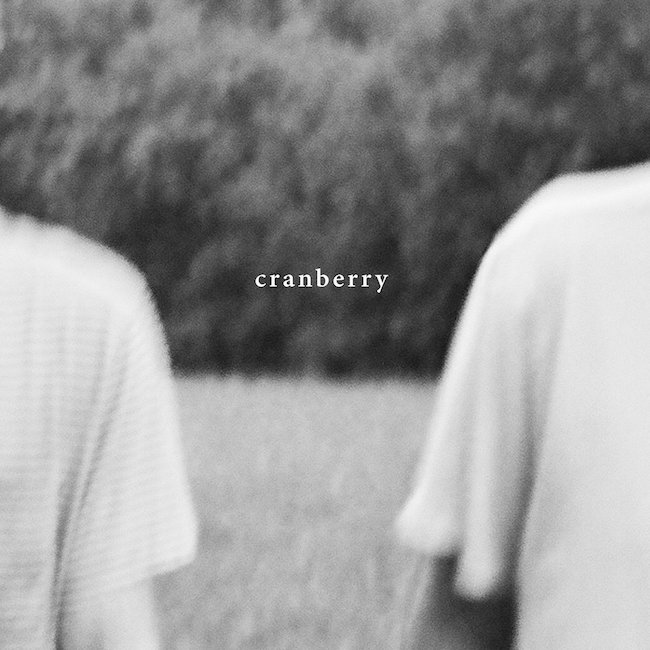 The underwater, muted delivery of Austin duo Will Taylor and Charlie Martin is so surprising it's almost inaccessible at first. In an era of clattering synths, pop-smack and post-punk, Hovvdy's insistence on a muddied, far-off sound is a welcome resistance to overproduced and underwritten folk knockoffs. Part of the now infamous Double Double Whammy collective, who produced the likes of Frankie Cosmos, Eskimeaux (now Ó), Florist and many more, on their second album, Cranberry, Hovvdy slot insightful, spare lyrics in between warm, wandering psych-pop segments that are never quite linear, never quite circular. When they do occasionally get louder, like on "Thru," the restraint is still there, coursing through an album that is typified by what is held back as much as what is released.
Bonny Doon, Longwave
This album came out on my 30th birthday, which means even though it was on my radar for quite some time, I didn't really get into it until early April. As soon as I did listen, though, I was immediately hooked by what the Detroit group's Bandcamp dubs their "cosmic American music." Currently repped by the Dolk collective Woodsist — run and operated by the band Woods — Longwave is a quick follow-up to the group's self-titled debut from 2017. Recorded in a cabin in the woods, this album lacks the self-seriousness of that conceit, trading in on lackadaisical alt-country that gets lost in itself instead. And following that meandering guitar line down a rabbit hole is the best way I've found to get lost in 2018 so far.
Courtney Marie Andrews, May Your Kindness Remain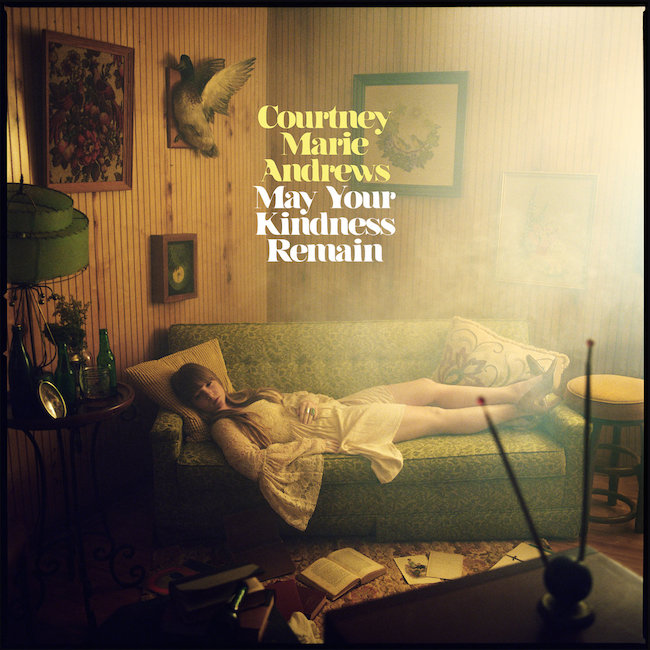 This is another album that was overlooked by yours truly. Sometimes one gets away! In an attempt to rectify it here, though, let me say that Courtney Marie Andrews is one of the strongest new artists I've discovered in 2018. Her bleating, rich vibrato and the way she centers the unexpected — like on the album title — makes her an outlier in the already-strange space for women on the outskirts of country music, but her songwriting and clever situate her firmly in the best ranks of that tradition. Unafraid to get loud and swaggering, but just as comfortable in those bottom-of-your-heart, devastatingly hushed moments, Andrews is a bold, beautiful new voice who is completely worthy of your attention. Like, right now.