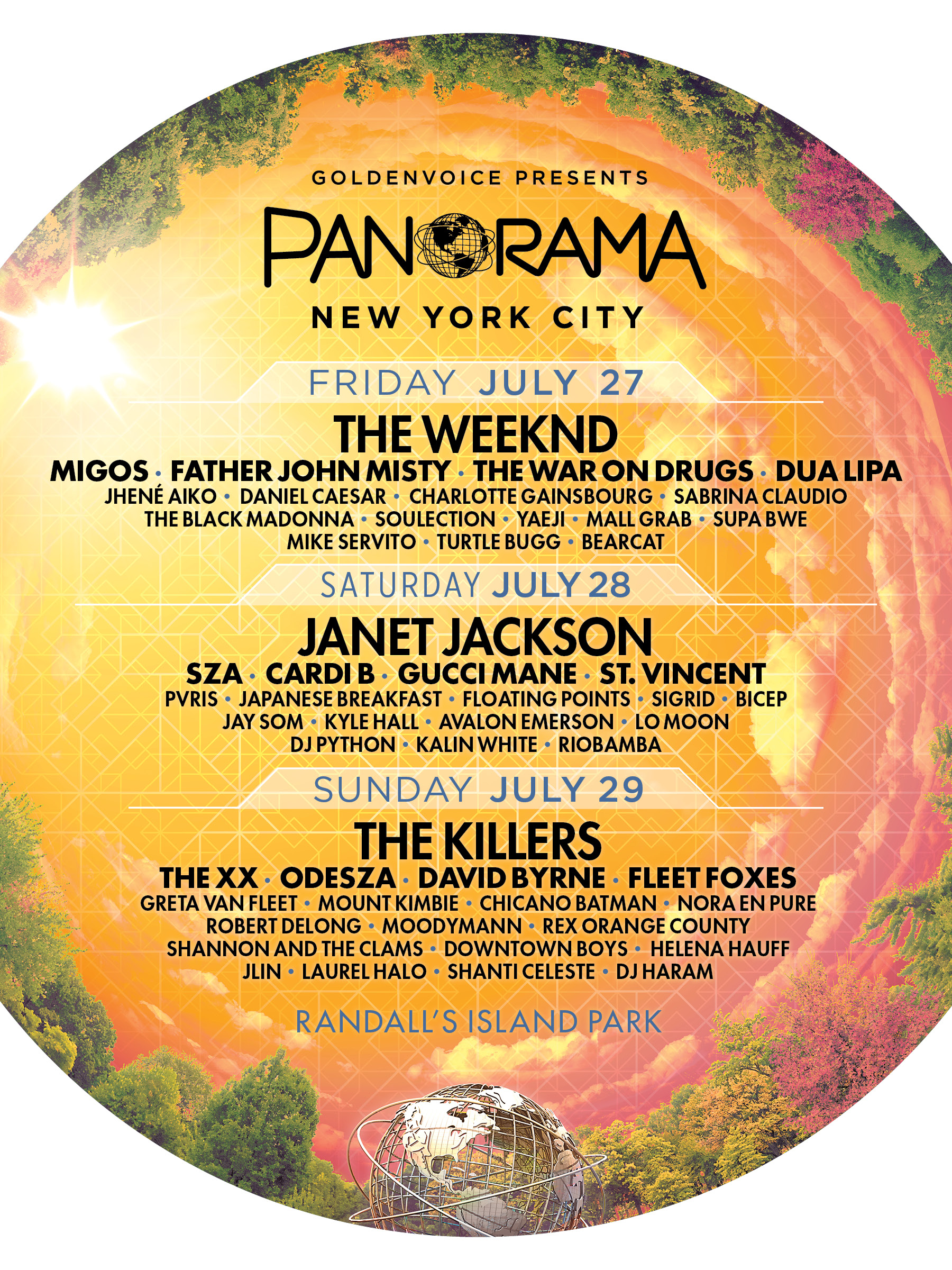 For the third consecutive year, Goldenvoice's Panorama Festival will descend on Randall's Island Park in New York during the last weekend of July, with acts spanning the breadth of hip-hop, pop, and indie rock. In a somewhat divergent move from the disappointing, ubiquitous lineups of other North American festivals, in addition to inescapable headliners the Weeknd and the Killers, Saturday will feature a performance from Janet Jackson, her first performance of 2018.
Other acts on the diverse lineup include Migos, SZA, Cardi B, Migos, Grammy winners The War On Drugs, St. Vincent, David Byrne, and Fleet Foxes. Notably, political punks Downtown Boys also appear on the lineup.
In addition to music, the interactive art exhibit the Lab will also be returning to the festival to showcase New York-based artists. Open-air club the Point will also be on the grounds, blasting house and techno music all day and night right in the center of the festival. A world-class food program will also be spread across the festival, offering cuisine from New York City's finest restaurants, bakeries, and sweet shops.
Check out our coverage of last year's outstanding festival here and pick up tickets over on Panorama's website starting Friday 2/2 at 10 AM, where tickets will be available for $20 off the list price for 24 hours only.