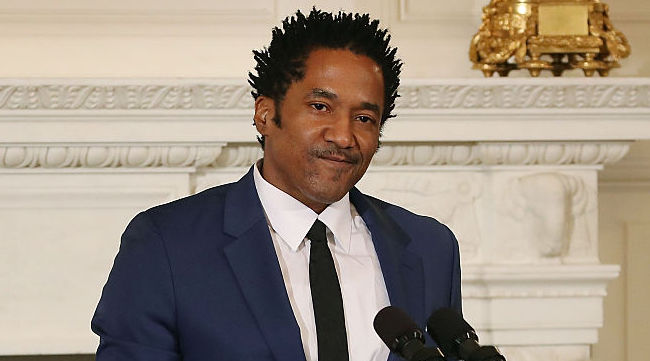 Q-Tip is having a busy year. First, he released a new song with Kendrick Lamar in February, then he was announced as leader of the Hip Hop Culture Council at the Kennedy Center, and just today it was revealed he will be playing the part of Miles Davis in a play called "My Funny Valentine" scripted by playwright Nelson George.
The play is about one day in the tumultuous life of the jazz giant back in the early 80's. The theater one sheet describes the plot succinctly: "By responding to a fan's letter the trumpeter ignites a chain of life-altering events." This isn't the first we've heard about the play though, as it was the inspiration for the 2015 film "Miles Ahead" starring Don Cheadle and Q-Tip first talked about the script with XXL back in 2010.
"I was a lil nervous at first. But we've already done some table
readings and Miles' nephew, and some of his really close friends that he
knew for many years—a girlfriend of two—and some of his old band mates
have checked out the table reading like, "Oh, shit, they nailed it." So
that made it easier for me. It let me know my instincts are right."
The play is part of the "There Was Sound" performance series and will debut at Joe's Pub in New York City on March 26.