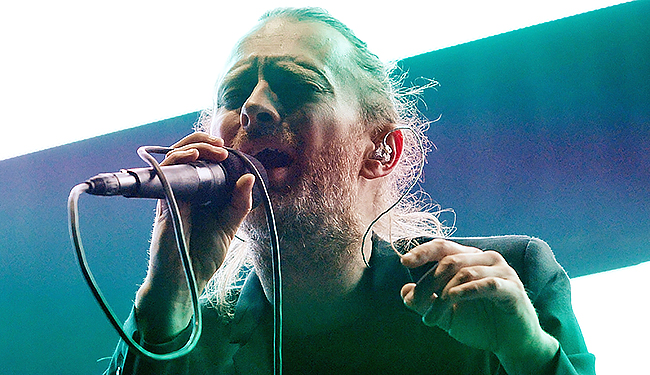 Here's something you don't hear everyday – good news out of Russia!
Speaking to a Russian radio station, Radiohead guitarist Jonny Greenwood confirmed that the band is close to being finished with their ninth album. The band also has plans to tour in 2016, once the album is completed. Radiohead had reportedly been tucked away in a studio for most of September working on the album. Specifics are hard to come by – not overly surprising considering it's Radiohead, but Greenwood has said that one song that may show up on the album is "Lift," which dates all the way back to 1996.
It'll be their first album since The King of Limbs was released in 2011 and also, according to drummer Phil Selway, the first Radiohead album to possibly include outside collaborators.
One person not in Radiohead working on the album is composer Robert Ziegler. Ziegler worked with the band on The King of Limbs and recently shared photos of the band in the studio; photos that include a gigantic orchestra and Thom Yorke rocking a pretty legit man bun.
There's no news of a release date, but seeing as how the band has taken to surprising us with their releases, it's best to be on our toes for this one.
(Via Consequence of Sound)