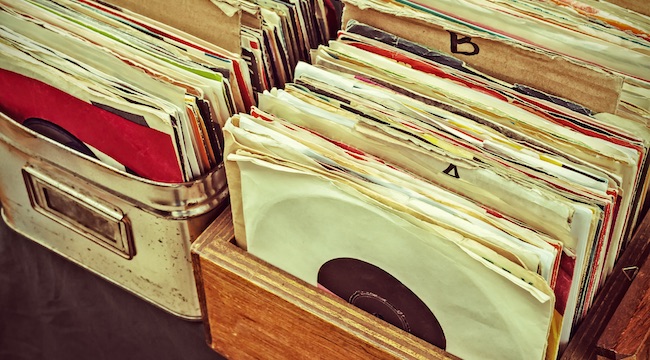 This spring, many beloved albums are being reissued and released on vinyl as a nod to Record Store Day, a day dedicated to celebrating the unique culture of independently owned record stores. Today the extensive list of records set to be dropped on April 21 was released, and it includes highly-acclaimed names like Arcade Fire, Fleet Foxes, Car Seat Headrest, The National, and David Bowie.
What began as an idea conceived by a small group of record store owners and employees has extended into a widely acknowledged official holiday in cities all across the United States. And a rising number of regarded musicians have joined in, lending their seminal and striking collections for re-release, from well-aged anniversary albums to rare live recordings.
Arcade Fire's self-entitled EP, Fleet Foxes' Crack Up (Choral Version)/In The Morning (Live In Switzerland), Car Seat Headrest's Twin Fantasy (Mirror To Mirror), and The National's Boxer (Live In Brussels) all adorn the catalog. Three of David Bowie's records, Bowie Now, Welcome To The Blackout (Live in London '78), and Let's Dance (Full Length Demo) will also be included in the wave of reissues.
Check out the entire list of artists and albums taking part in this year's Record Store Day here.